NEWS
Amy Adams Is Living the Fairytale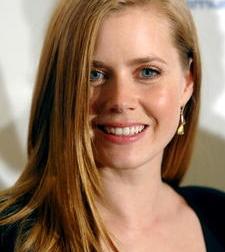 Amy Adams is living a childhood dream now that she stars in Disney's Enchanted, in theaters today.
"It was great," the Oscar nominee tells OK! at a special
screening of the film at NYC's Ziegfeld Theater on Nov. 19. "It's a
lot of fun. It's a fun role to play, and it's nice to get to fulfill my
childhood ambition of being a fairy-tale princess."
The animated/live action crossover places Amy as a princess from
Article continues below advertisement
the cartoon past thrust into modern-day New York
by an evil queen played by Susan Sarandon. McDreamy himself Patrick Dempsey is the handsome
lawyer — and single dad — with whom she falls in love.
Amy's musical theater background proved useful for the flick as she got to flex her vocal chords by belting original tunes. "This is definitely more of a challenge to do," she says.
But her efforts haven't gone unnoticed. The 33-year-old is winning over new fans. Patrick's 5-year-old
daughter Tallulah's favorite Disney princess is already Amy's Princess
Giselle.
"I'm glad people are responding to this and understanding
the importance of fairy-tales in a modern society," Amy says.
By Valerie Nome