PHOTOS
Amy Adams & Isla Fisher Could Pass For Twins — See Other Celeb Doppelgängers!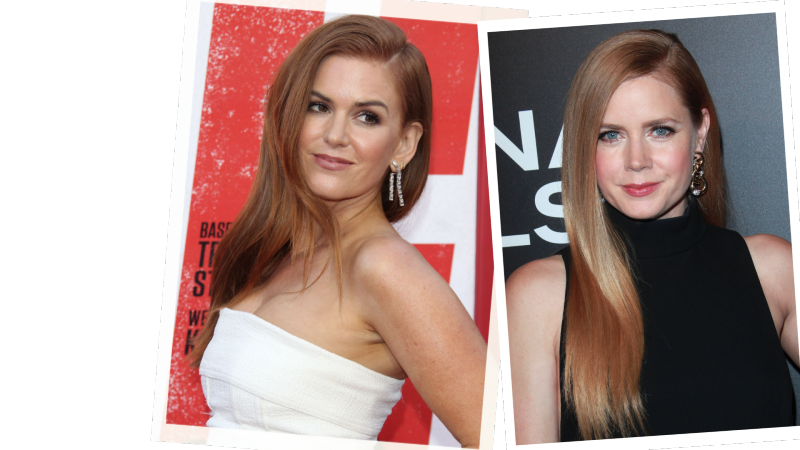 In Hollywood, it's easy to get actresses and actors confused. For instance, Bryce Dallas Howard's father, Ron Howard, even confused his own daughter for Jessica Chastain since the two are known for their lush and beautiful red hair.
"I was walking by and I was like, 'that's Ron Howard' and then my friend was with me and he said Howard turned to someone and said 'I think I just saw Bryce,'" Chastain recalled. "I don't want him to feel like, 'I couldn't recognize my daughter,'" she said. "But, no, I literally walked by, and he was like, 'I think I saw Bryce.'"
Article continues below advertisement
SISTER FROM ANOTHER MISTER? THE 10 MOST SHOCKING CELEBRITIES LOOKALIKES REVEALED!
"At first he was like, 'You really look so much alike,'" Bryce said about her father's mistake. "And I mean, obviously, I'm incredibly flattered, so it's great. Although something is wrong when people stop mistaking me for her. I'll be like, 'Gotta get it together.'"
Meanwhile, Katy Perry recently confessed that she used to pretend to be Zooey Deschanel in her 20s. "I have to admit something, Zooey," Perry, 36, said. "When I came to L.A., I was pretty much a nobody, and you were just getting so huge at that time — it was like Zooey Deschanel ran the world. ... In that moment, I was so complimented to look like you."
"But I have to admit something to you on a Live: That when I first got to L.A., I went to the club a lot," she continued. "And I wanted to get into the club and I had no money, I had no clout, I had nothing, and sometimes I would pose as you to get into the club."
CELEBRITIES WITHOUT MAKEUP: SEE WHAT STARS LOOK LIKE BAREFACED!
"People would be like, 'I saw you!' " the actress said. "But I'm such a Goody Two-shoes and people kept going, 'I saw you out! I made eye contact with you!' And I was like, 'No!' And then everybody kept telling me about this girl Katy, Katy, who looks just like you,' and I'm like, 'Who is this Katy?'"
Article continues below advertisement
Scroll through the gallery below to see the celebrity doppelgängers that will blow your mind.
Article continues below advertisement
CARRIE UNDERWOOD & REESE WITHERSPOON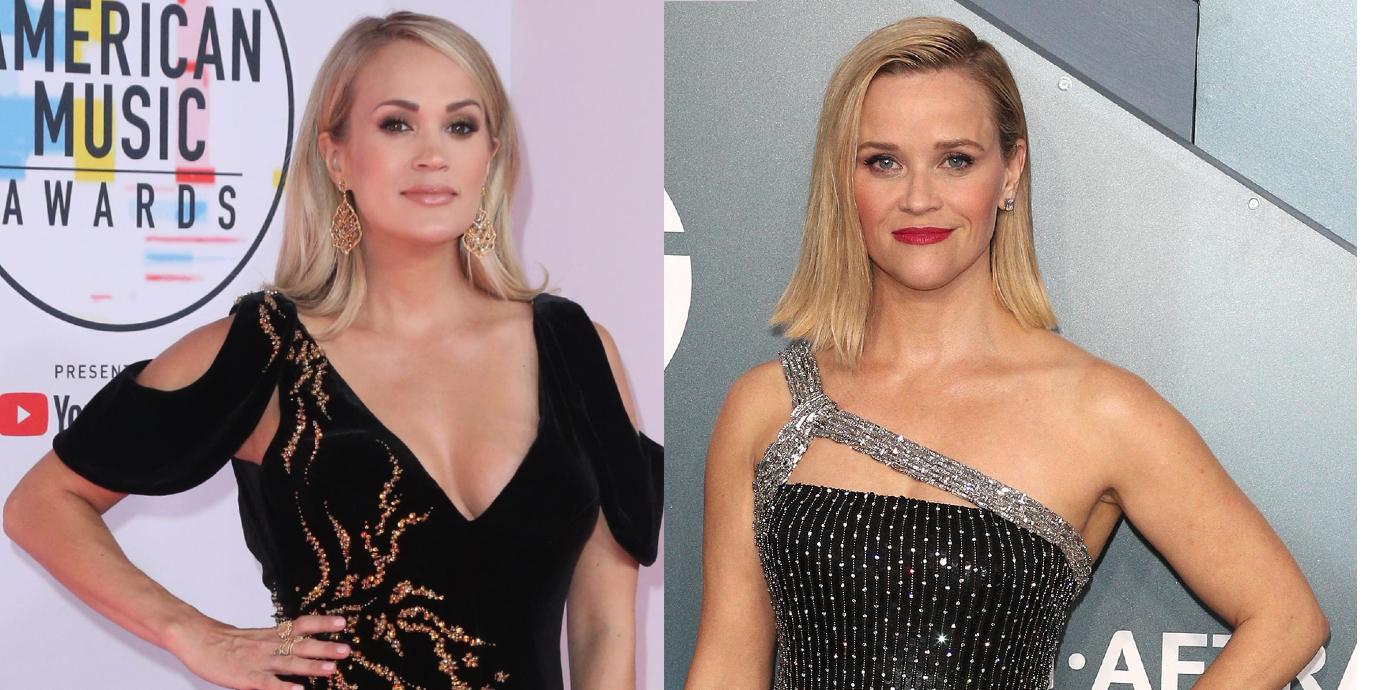 They're flattered to be faux twins! Reese Witherspoon didn't hide her delight when a Carrie Underwood fan confused her with the country superstar in June. "To the woman in the parking lot who just asked me if I was Carrie Underwood: You officially made my day!" the Little Fires Everywhere actress, 44, tweeted. "YOUR day?!?!?!?! That lady just made my whole life!" Underwood chimed in. In fact, the American Idol alum, 37, would like to see the Oscar winner play her "if they wanted to do a movie about me," she said. "I've always loved Reese!"
Article continues below advertisement
ELIJAH WOOD & DANIEL RADCLIFFE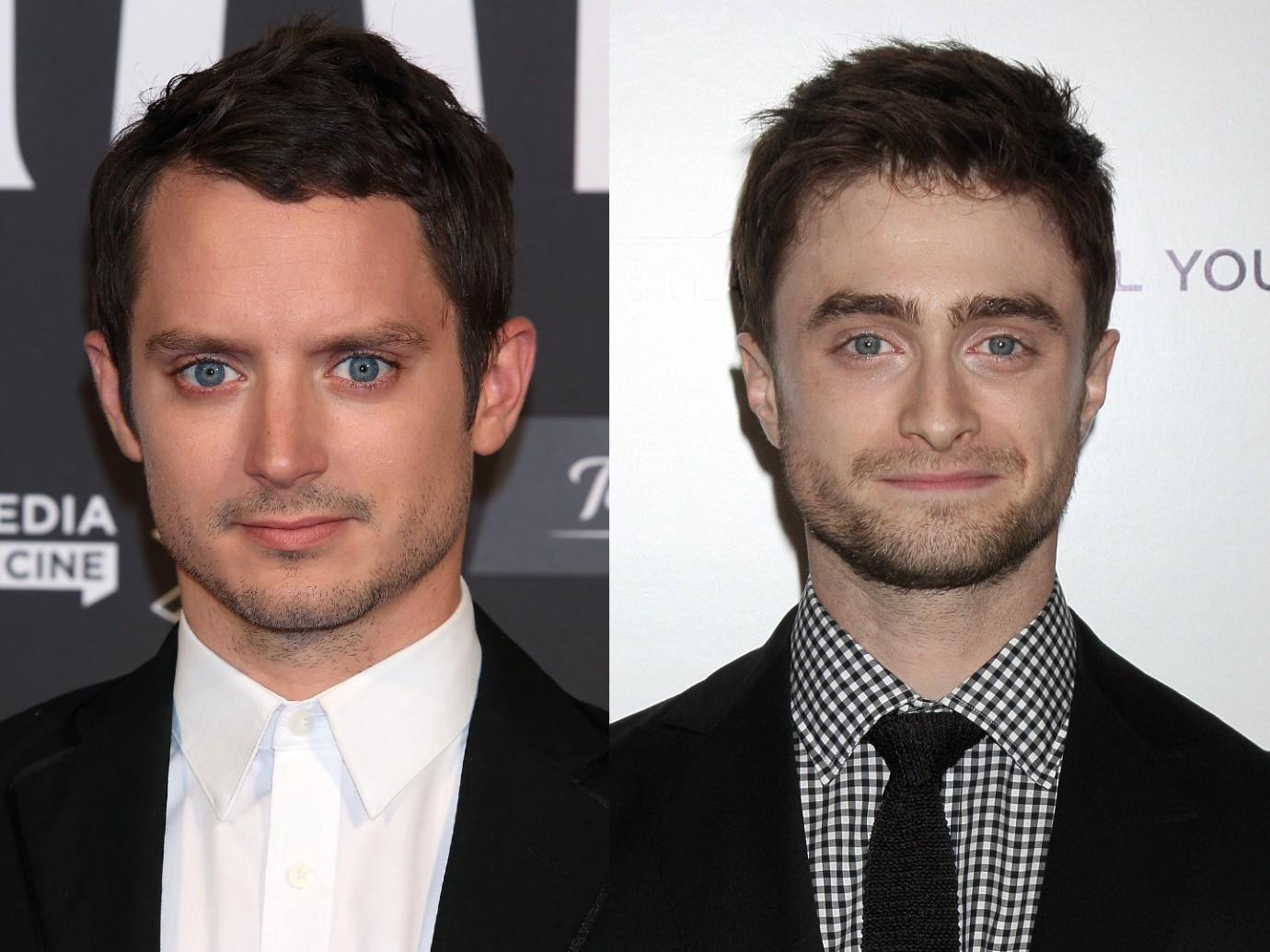 When people ask the Harry Potter star, 31, if he's the actor who played the Hobbit Frodo Baggins in the Lord of the Rings franchise, "I'll just say 'No, and I won't tell you who I am,'" he shared. Yes, both he and Wood, 39, are blue-eyed, brown-haired short guys whose fantasy blockbusters came out at the same time — but enough's enough. "We get it," Wood said after a GIF showing the actors morphing into each other went viral in 2016. And Radcliffe's hoping to snuff out the problem — if not the doppelgänger himself — once and for all. "I'm thinking of writing some sort of mistaken-identity thing where one of us kills the other," he quipped.
Article continues below advertisement
MARK WAHLBERG & MATT DAMON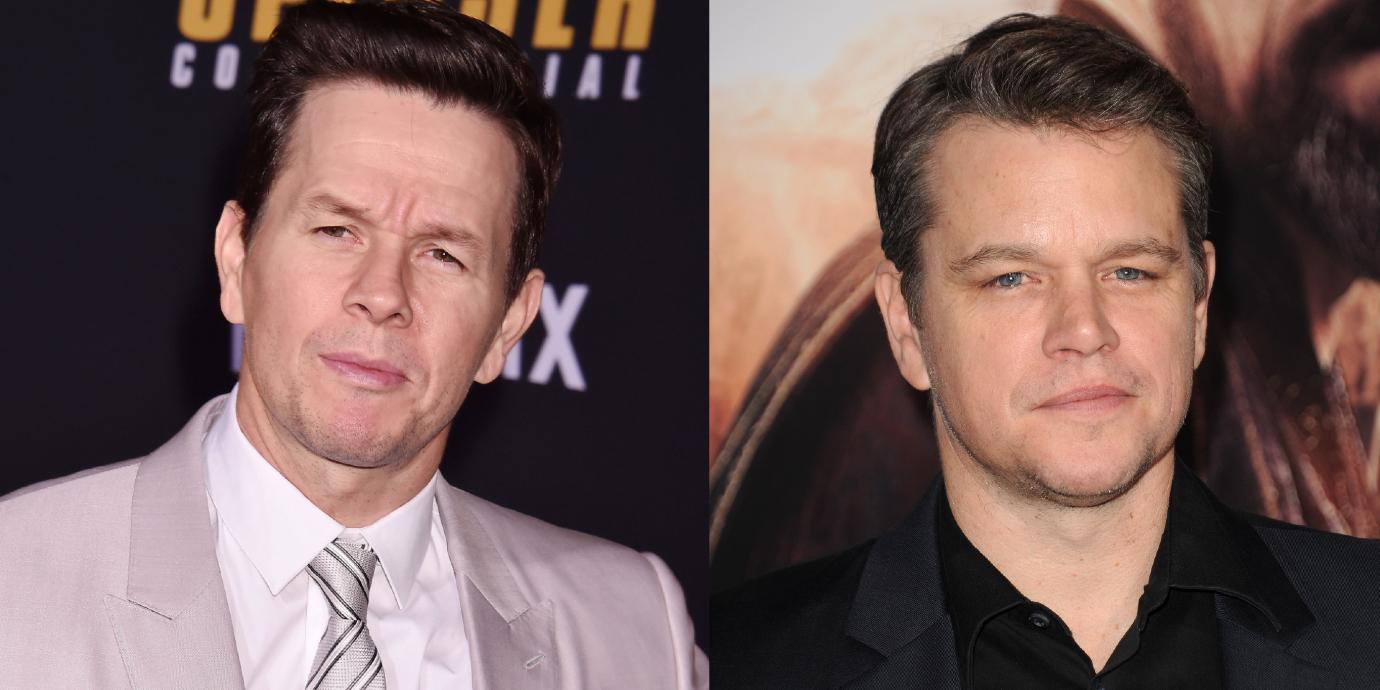 Wahlberg and Damon, who co-starred in 2006's The Departed, try not to sweat it when people can't tell the Boston bros apart. "We just have a deal that whenever we get mistaken for each other, we have to be as nice as possible," Damon, 50, once explained. "We can't give each other a bad name." That's easy for the Bourne Identity star, who has a rep as Mr. Nice Guy in Hollywood. But for rough-around-the-edges Wahlberg, 49, not so much. "People do it just to bust my chops," he's groused of being falsely ID'd. "I just say, 'Thank you very much. Watch me in the next Bourne Identity.'"
Article continues below advertisement
LUCY HALE & SELENA GOMEZ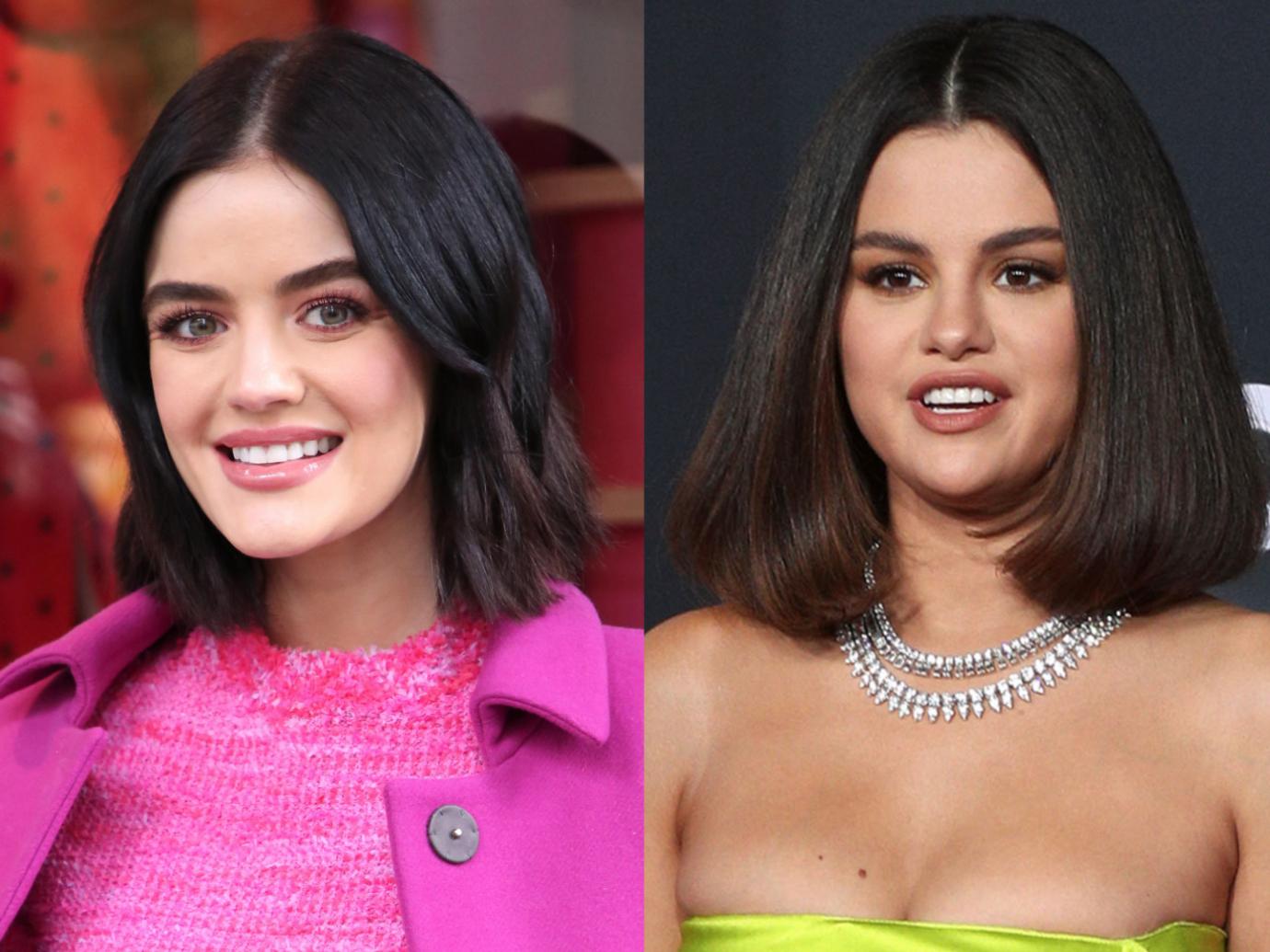 Don't tell anyone, but the Pretty Little Liars actress has been sitting on a big secret about Selena Gomez: "We're actually twins, but we don't like to talk about it a lot in public," Hale, 31, joked about her former Wizards of Waverly Place costar. As for being mistaken for Gomez, Hale's convinced that before the "It Ain't Me" singer, 28, split from Justin Bieber in 2018, her fans were really after her "Yummy" on-off beau. "Someone was seriously convinced I was Selena today and tried to take my phone because they wanted to call Justin," Hale posted after one run-in. "Ohh, life!"
Article continues below advertisement
ISLA FISHER & AMY ADAMS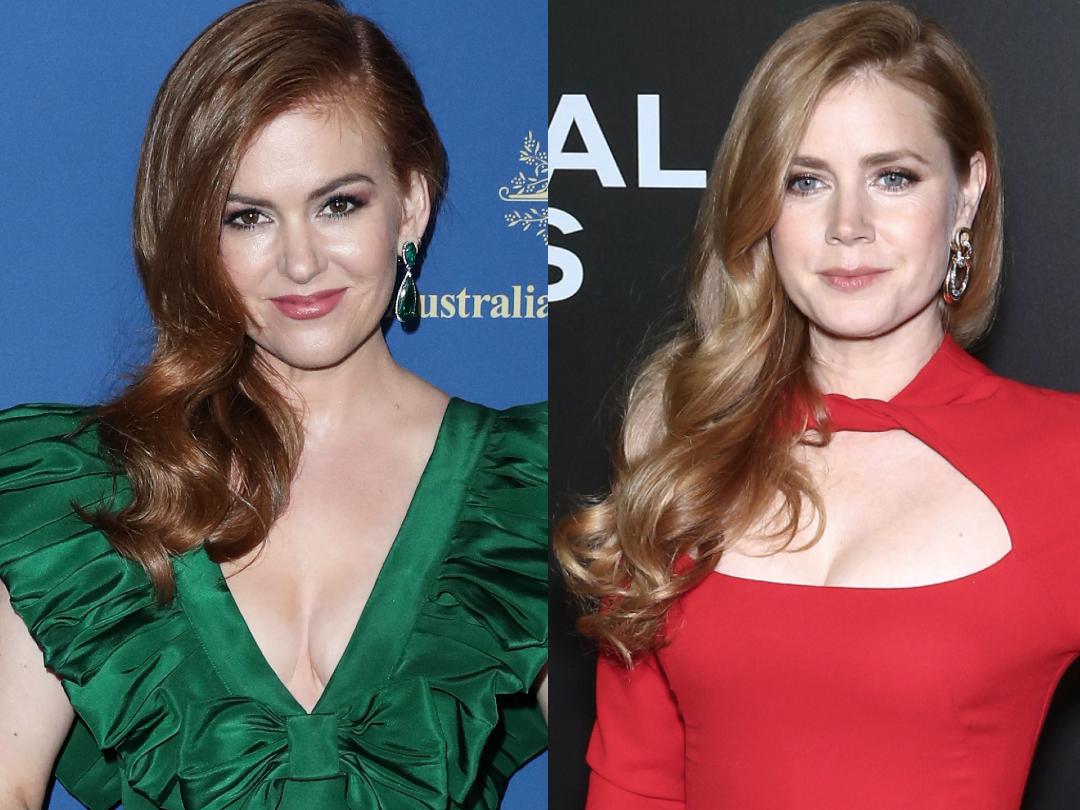 People often confuse the petite redheads, who co-starred in 2016's Nocturnal Animals — and that includes their fellow celebs! At a 2014 Oscars party, Lady Gaga raved to the Wedding Crashers actress, 44, about her performance in American Hustle — for which Adams, 46, not Fisher, had gotten the best actress nod. "I'm thinking, 'Oh my gosh, it's Lady Gaga!' So I just thanked her and bowed my head," Fisher recalled. Just then she saw Adams making her way through the crowd. Committed to her fib, impish Fischer turned the tables. "I'm like, 'There's Isla Fisher. She's not even nominated for anything. What's she doing here?'"