NEWS
Amy Sedaris Beautifies with Cherry Popsicles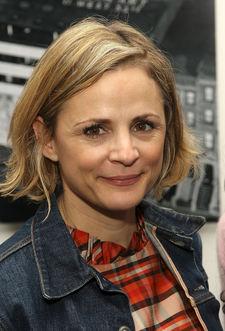 Amy Sedaris celebrates her 47th birthday today.
What's her best beauty tip?
"I keep a cherry popsicle in my freezer," the actress tells me. "If you put that on your lips first and then put your lipstick on, it'll stain them so when your lipstick wears off, your mouth's got color on it." She also swears by "those red dental pills where you chew them and they get rid of plaque."
In her most recent film, Snow Angels, she worked with Kate Beckinsale.
Article continues below advertisement
"Kate was great," Amy tells me. "I remember there's a scene in the movie where there's a time clock and she had to punch in. She had never punched in before! And her daughter Lily was on set a lot. She's adorable. Her tooth was falling out, and it was really cute to see a little kid with her tooth still hanging off. As a mom, Kate is really playful and attentive."