NEWS
Anderson Cooper Sued for Firehouse Incident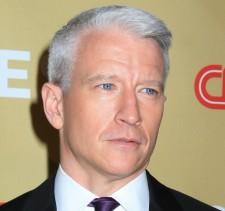 After a woman allegedly fell through a hole in a firehouse Anderson Cooper had purchased for renovation in NYC, the CNN host is being sued for damages according to new reports.
The victim, Killan O'Brien, claims that she fell, "through an uncovered and unguarded floor opening approximately seventeen feet to the floor below," Radar Online reports.
The Brooklyn native, who works as an interior designer, fell on September 22 of 2009 and is now taking legal action on personal injury.
Article continues below advertisement
Killan tells Radar Online that she, "has suffered severe and permanent personal injuries to her body."
CLICK HERE FOR MORE OK! COVERAGE ON ANDERSON COOPER
According to Radar Online, the plaintiff is also suing the developer and architect of the house, along with the real-estate developer involved.
The firehouse was purchased by Anderson for 4.3 million dollars.