NEWS
Dawn of the Planet of the Apes' Andy Serkis: Will The Motion Capture Expert Ever Do a Rom-Com?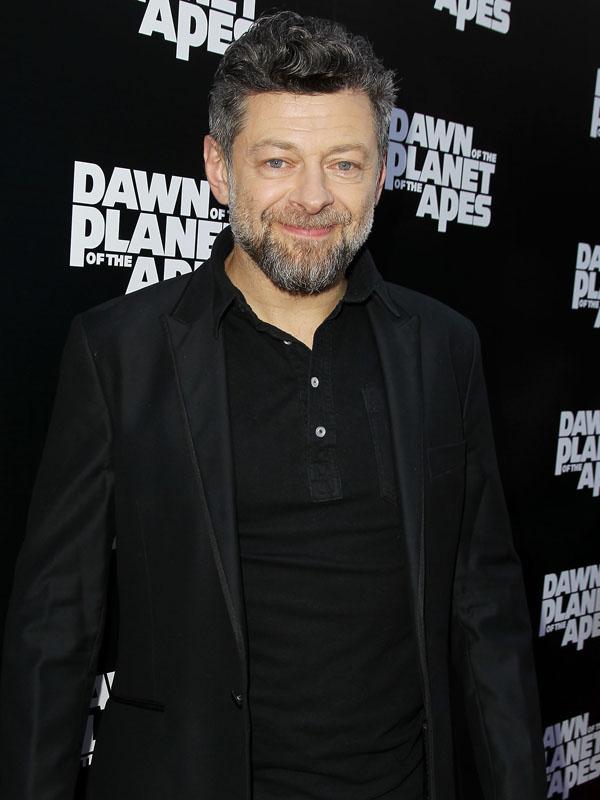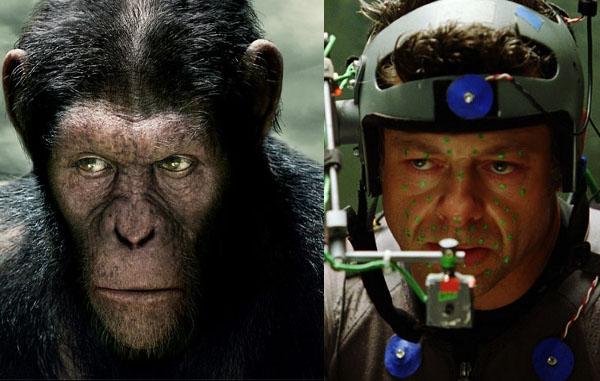 If you see Dawn of the Planet of the Apes this weekend and are looking for Andy Serkis in the movie, you'll be looking for a while. The British actor, also known as the guy who played Gollum in Lord of the Rings, yet again brings to life Caesar the ape in this film, the second of the franchise, via the very high-tech motion capture technology. Haven't heard of it? Andy himself dishes on what it's like to film a movie wearing a unitard and face dots, what other movies he'd like to see done in motion capture, and if he'll ever do a romantic comedy. That is, after he's done directing the motion capture versions of Animal Farm and The Jungle Book...
Article continues below advertisement
OK! News: It's True: Ryan Gosling is Going to be a Dad!
OKMagazine.com: Since your co-stars in this film were new at the motion capture thing, did they take a while to warm up to you or did they get right into character?
Andy Serkis: I think for about five miutes they wondered what they were in for faced with an actor with head maps and a camera and dots all over his face and a grey unitard, carrying electronics on their back. But I think literally five minutes later when we started the scene, it's all forgotten. Because when you have two actors looking into each other's eyes, the rest is the material really.
OKMagazine.com: Do you ever feel silly in the costume? Or do you like it?
AS: In fact no, I think the outfits are very easy to move in. They're the best sort of thing to wear so your body can stretch freely and you're not inhinbited in any way. So as part of the tool of performance capture, the suit is really important. It has to closely fit your body so it can track every muscle movement.
Article continues below advertisement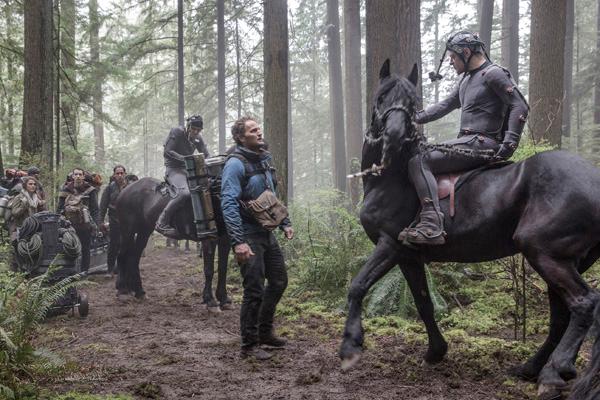 OKMagazine.com: Caesar is the "head ape." Were you sort of the leader on set, too?
AS: I suppose so. Having played the character before, yeah. With my experience using this technology, I was able to be of use to some of the other actors, particularly the young ones. Just really teaching them that performance capture isn't just about movements or the ape physicalities, it's about finding the essence of what the character is.
OKMagazine.com: For this film in particular, was there a scene that was especially challenging, either physically or because of the sounds you had to make, etc?
AS: Yeah, the scenes later on in the movie where Caesar has to be very articulate and almost philosophical in the way that he talks ot his son were difficult. That scene was a real challenge. We had to make it believeable that an ape could converse and put across those intellectual ideas believably, and so it took a long time. That was created after a lot of rehearsal and working through to picture it exactly right.
Article continues below advertisement
PHOTOS: 20 Movies You Absolutely Must See This Summer
OKMagazine.com: Performance capture has come a long way since you were in Lord of the Rings. What do you think is up next for movie technology?
AS: Well I think the way performance capture is going to work won't involve markers in one's face or head-mounted cameras. I think we'll be using more distant cameras that can track facial expressions. It wont be as invasive. And that is going to happen.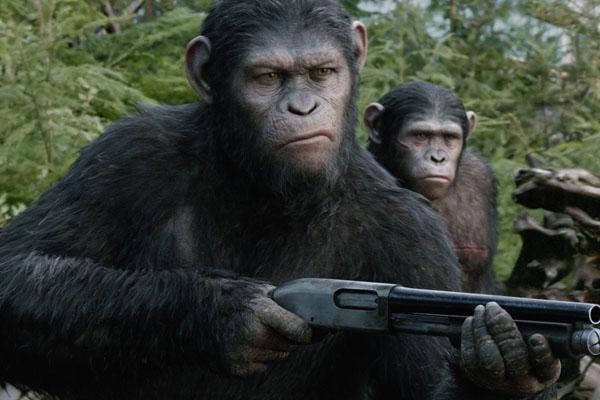 OKMagazine.com: What other animals, if not apes, do you hope to eventually portay on-screen on motion capture?
AS: Well actually at the moment what I'm working on is The Jungle Book. I'm directing it for Warner Brothers so I'm right in the middle of prep for that. It's fascinating on how we can use performance capture and animation to bring to life the characters like panthers and tigers.
OKMagazine.com: Do you wish you were acting in it, too? Because that would be cool if you could be a panther as well.
Article continues below advertisement
AS: Laughs. Well, I have thought about it. But I think I'm going to leave it to the my fellow actors this time.
OK! News: See Which Actors Got Nominated for an Emmy!
OKMagazine.com: What other movie do you think would've been way more awesome if there were motion captures animals in it?
AS: Um…let me think. Well, How To Train your Dragon 2 is an amazing film. I think it's an extraordinary film. The animation in it is fantastic. But there is a world where you could actually portray the essence of a dragon with the help of animators in more of a live-action version. If you have an ape, obviously you can translate human movements into ape more easily, but when youre playing a dragon, you have to use other skills too.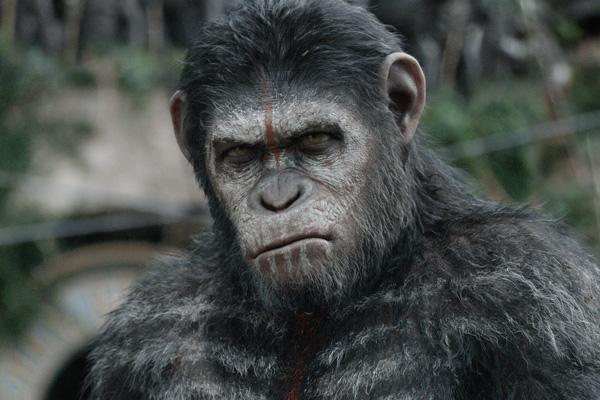 OKMagazine.com: Speaking of other skills, do you ever get sent scripts that are not motion capure roles? Would you consider a romantic comedy or something?
AS: Oh yeah. The thing is, I don't just take roles because they're performance capture. I happen to play these roles because they're brilliantly written and they're great characters. But I do play other live action roles and will continue to do so. So if it was a great script and a great character, I would love to do a romantic comedy.
PS: Watch this video for a better idea of how the actors help the apes come to life via motion capture. It's crazy!!
youtube=https://www.youtube.com/watch?v=lezfSnO9n5g&w=640&h=360
WATCH: See The Chilling New Trailer for Ben Affleck's Gone Girl
And be sure to check out Dawn of the Planet of the Apes when it hits theaters Friday, July 11th! And look for Andy in the upcoming Avengers film, as well as Star Wars VII! Are you impressed by this insane use of technology? What movie do you want to see made with motion capture animals? Tweet us @OKMagazine.