PHOTOS
20 Movies You Absolutely Must See This Summer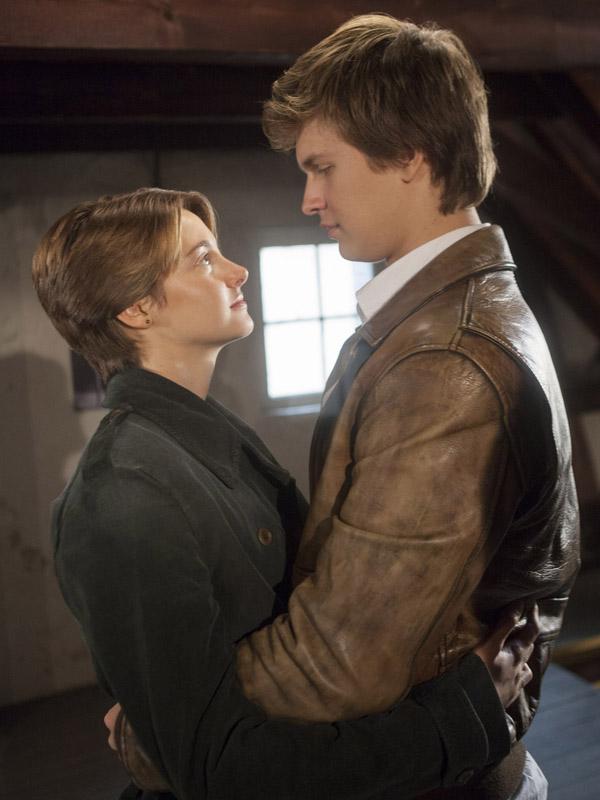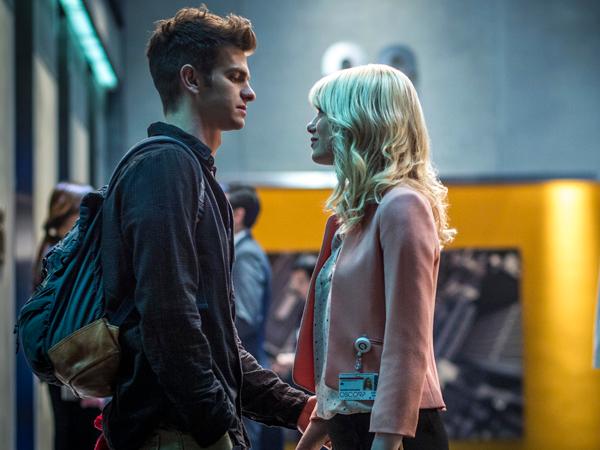 The Amazing Spider-Man 2: In Theaters May 2
Yes! Another excuse to see Andrew Garfield and Emma Stone interact with each other! The sequel to the 2012 film is about Peter Parker fighting villains who were brought upon him by the evil, weird company Oscorp. There will be romance too, though.
Why Should You See It?: Andrew and Emma, if we haven't made that clear.
Article continues below advertisement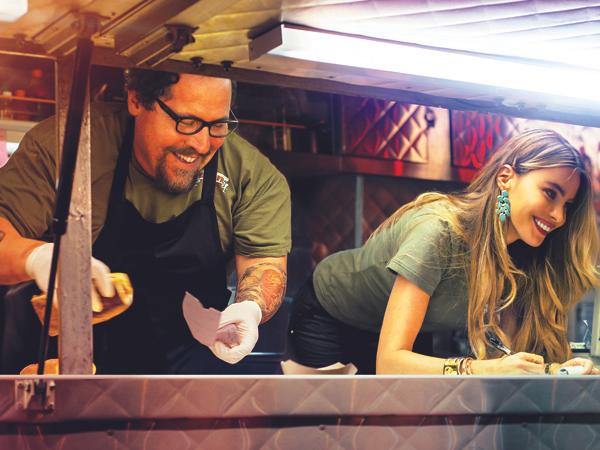 Chef: In Theaters May 9
Jon Favreau stars as a chef who starts up a food truck business after getting fired from his restaurant.
Why Should You See It?: The film's all star cast is insane. Sofia Vergara, Scarlett Johansson, Dustin Hoffman, Robert Downey Jr. and John Leguizamo join Jon Favreau.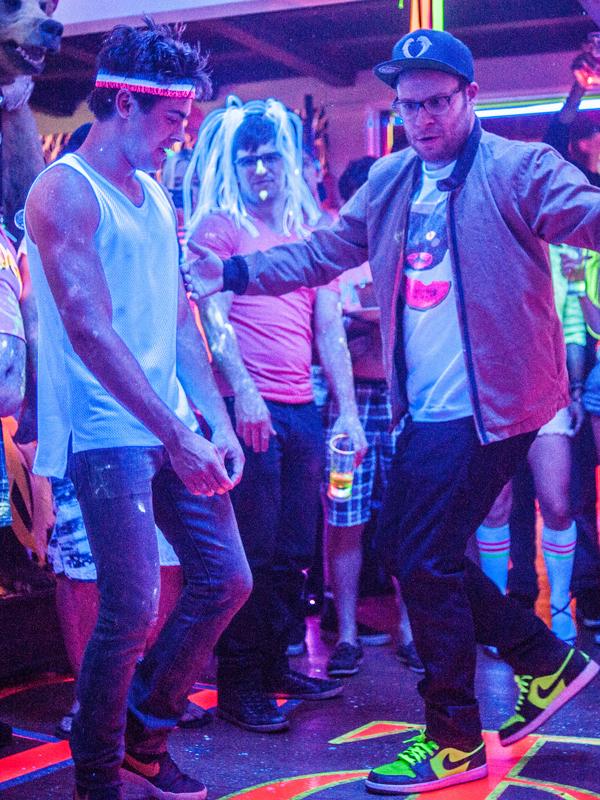 Neighbors: In Theaters May 9.
Seth Rogen's and Zac Efron's characters become fast frenemies when Seth moves in with his wife and baby next door to Zac's frat house.
Why Should You See It?: Oh, you heard that Zac Efron is shirtless for a solid portion of the movie, right? There you have it.
Article continues below advertisement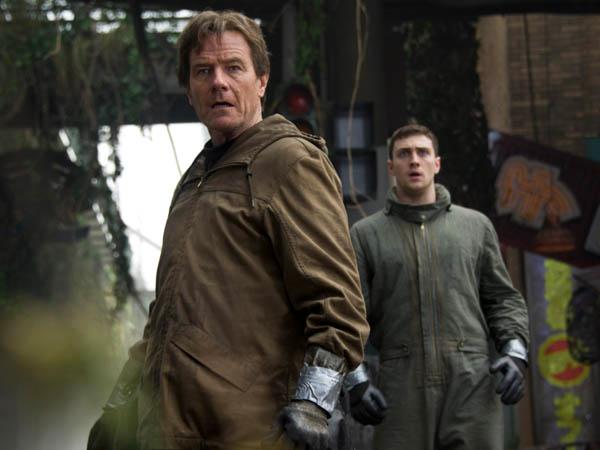 Godzilla: In Theaters May 16
This remake was just a rumor for a long time, but then word got out that it'd be made and starring Breaking Bad's Bryan Cranston (plus Elizabeth Olsen and Aaron Taylor-Johnson). The plot, you ask? The huge Gorilla tries to destroy the word and the good guys try to save it. The usual.
Why Should You See It?: Reboots are America's favorite thing and so is Breaking Bad, so this one seems like a no-brainer.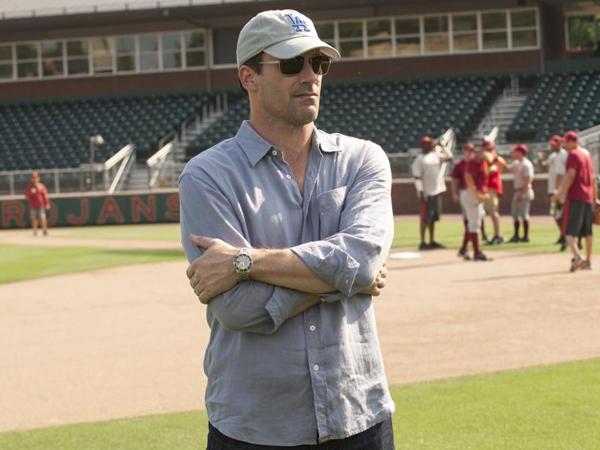 Million Dollar Arm: In Theaters May 16
But let's not let Walter White have all the fun. Don Draper's got a movie, too! In this one, he plays a sports agent who, in order to improve his baseball team, recruits two pitchers from India who were on a reality show.
Why Should You See It?: If we didn't have you at "reality show," this movie's also got music composed by Slumdog Millionaire's A.R. Rahman and Lake Bell as Jon Hamm's love interest.
Article continues below advertisement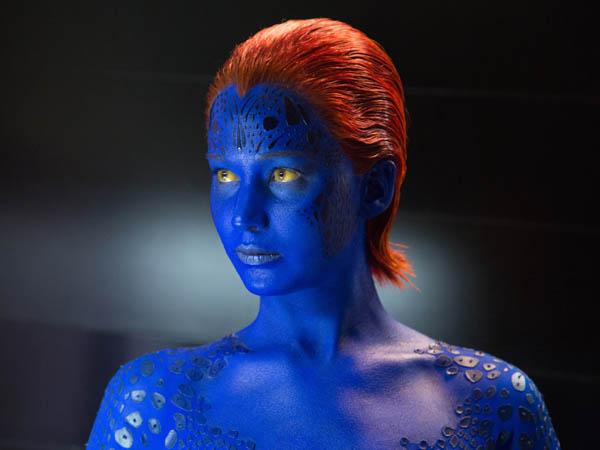 X-Men: Days of Future Past: In Theaters May 23
The characters from the original X-Men films (yes, including Halle Berry) must battle their younger selves from X-Men: First Class in order to change the past and improve the future.
Why Should You See It?: Basically, this movie has more celebrities in it than Anchorman 2. Also, Jennifer Lawrence, guys.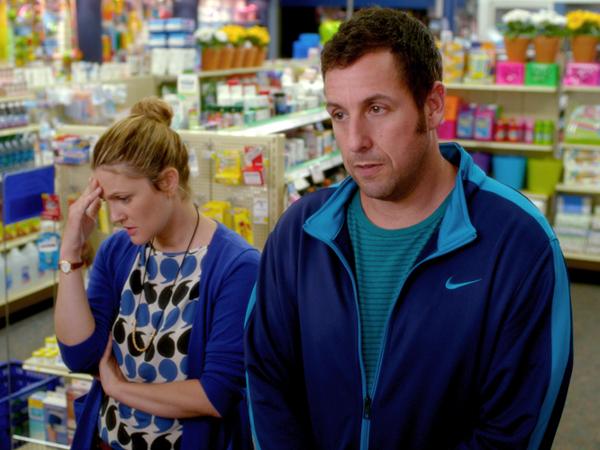 Blended: In Theaters May 23
Nope, this isn't a 50 First Dates sequel. Drew Barrymore and Adam Sandler reunite playing two blind daters who meet again when their families end up at the same resort. Bella Thorne plays Adam Sandlers' tomboy daughter, by the way.
Why Should You See It?: Because clearly these two have chemistry and amazing comedic timing.
Article continues below advertisement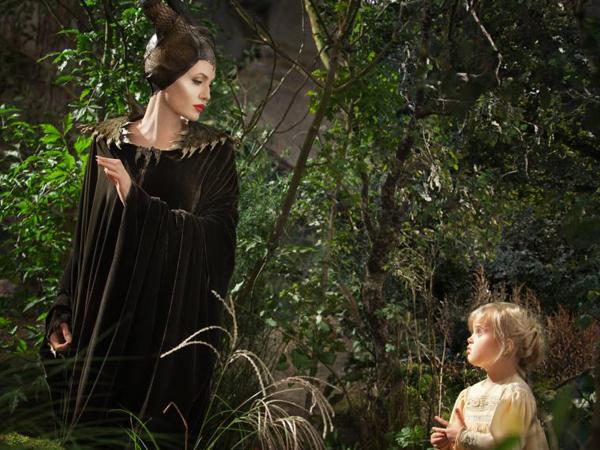 Maleficent: In Theaters May 30
Angelina Jolie plays probably the hottest villain in movie history in this live-action reimagining of Sleeping Beauty, told from Maleficent's point of view. Elle Fanning plays the famed princess Aurora.
Why Should You See It?: See that little blondie in the photo? That's Vivienne Jolie-Pitt! She plays the younger version of Aurora.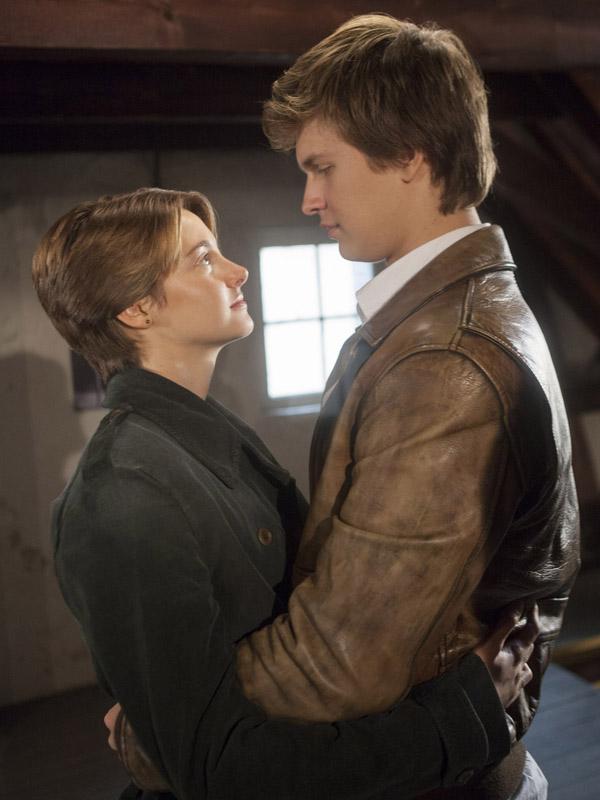 The Fault In Our Stars: In Theaters June 6
Shailene Woodley and Ansel Elgort play a young couple who fall in love at a cancer support group. The film is based on the hit book and certainly one of the most talked-about films of the summer already. Probably because, um, have you seen this super amazing trailer?!
Why Should You See It?: Shailene is good in every single role she's ever played, but even fans of the book can't deny that she is the perfect pick to play Hazel. And you want to see for yourself if they're right, right?
Article continues below advertisement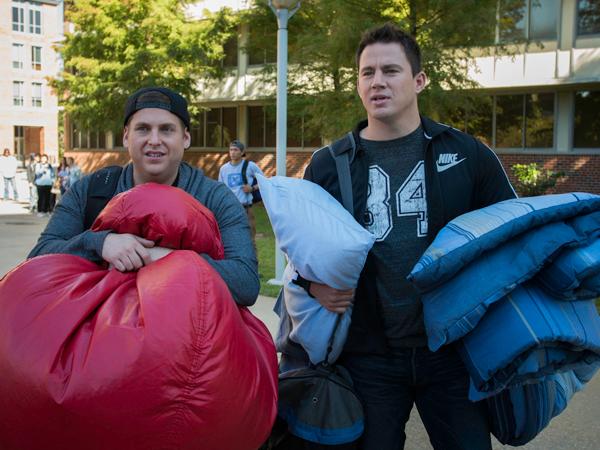 22 Jump Street: In Theaters June 13
Jonah Hill and Channing Tatum reprise their roles as undercover cops, this time trying to do a drug bust at a college instead of a high school.
Why Should You See It?: With the exception of maybe one film (Pitch Perfect), 21 Jump Street was easily the best movie of 2012. Thus we have only the highest expectations for part 2.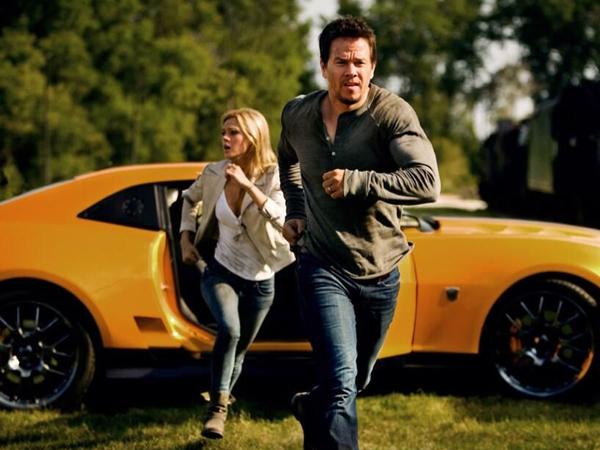 Transformers: Age of Extinction: In Theaters June 27
Mark Wahlberg and Nicola Peltz play a father/daughter pair who invent a machine that brings down the bad-guy transformers. So yeah, clearly they're in for some trouble.
Why Should You See It?: Because you want to see if a Transformers movie is good if Shia LaBeouf isn't in it. Duh.
Article continues below advertisement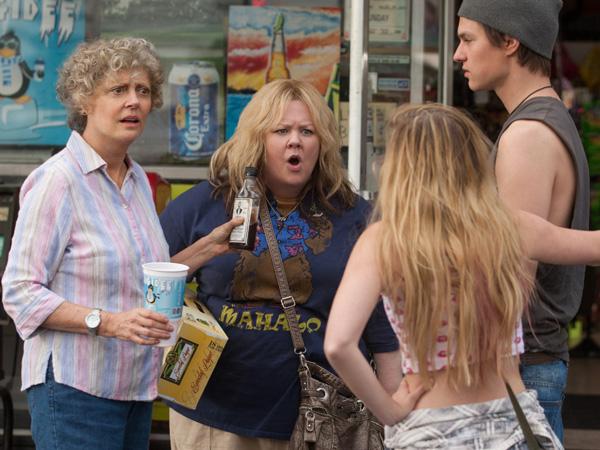 Tammy: In Theaters July 2
After Melissa McCarthy's character Tammy loses her job and finds out about her cheating husband, she takes a roadtrip with the filthiest grandma ever seen on film, played by Susan Sarandon.
Why Should You See It?: Melissa co-wrote the script with her husband, Ben Falcone, who is also the director. And we're all about a family business, ya know?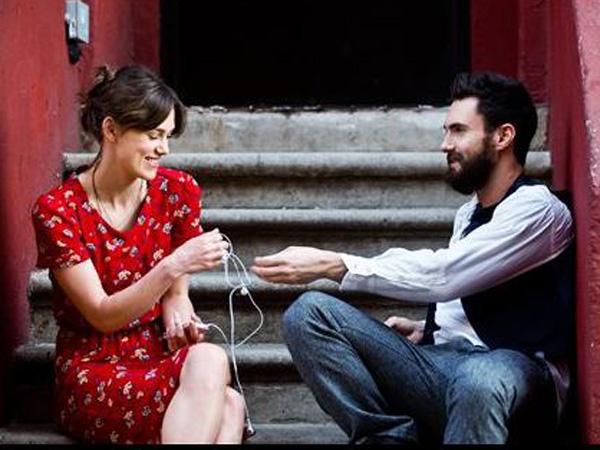 Begin Again: In Theaters July 4
This movie centers on musicians, so clearly Adam Levine was an appropriate casting choice. His character cheats on his music partner Keira Knightley's, but then Keira's meets Mark Ruffalo's, who's also in the music biz, during one summer in NYC.
Why Should You See It?: There are not too many romantic comedies coming out this summer, making this one perfect for date night.
Article continues below advertisement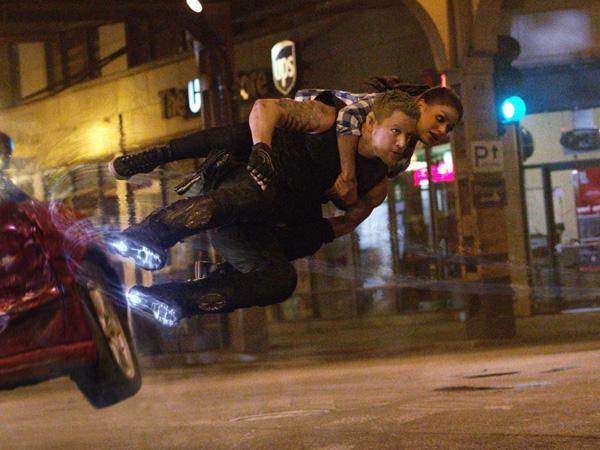 Jupiter Ascending: In Theaters July 18
Set in the future, Channing Tatum plays an alien-like warrior who helps Mila Kunis' human character rightfully claim her heir…to the Earth. Dun dun DUN.
Why Should You See It?: Because Channing and Mila should've done a movie together years ago but alas, it's finally happening!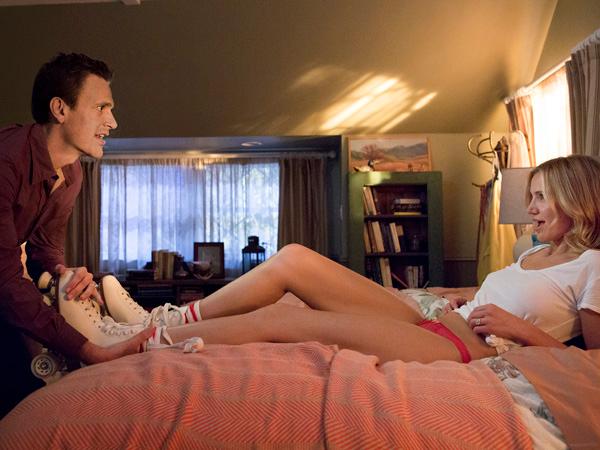 Sex Tape: In Theaters July 25
Jason Segel and Cameron Diaz play a married couple who, ten years in, decide to make a private sex tape to spice things up. Except then it gets out to the public and then…uh oh.
Why Should You See It?: Sure, the plot doesn't sound too innovative, but like, who wouldn't want to see these two do it, you know?
Article continues below advertisement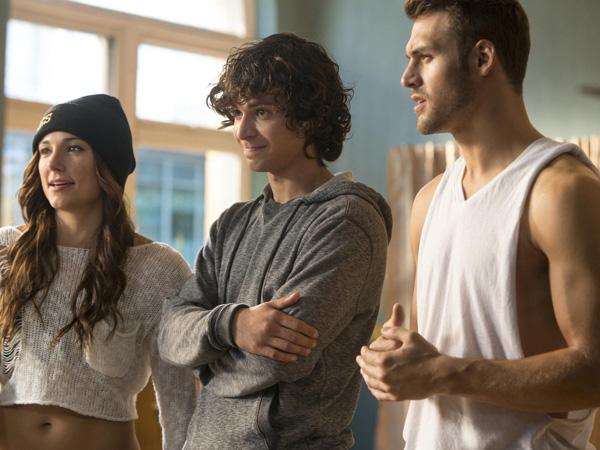 Step Up All In: In Theaters July 25
All-star dancers from all the previous Step Up films (except for the Channing one, natch) come together to battle it out for the ultimate dance title in Las Vegas.
Why Should You See It?: Ryan. Guzman. The. End.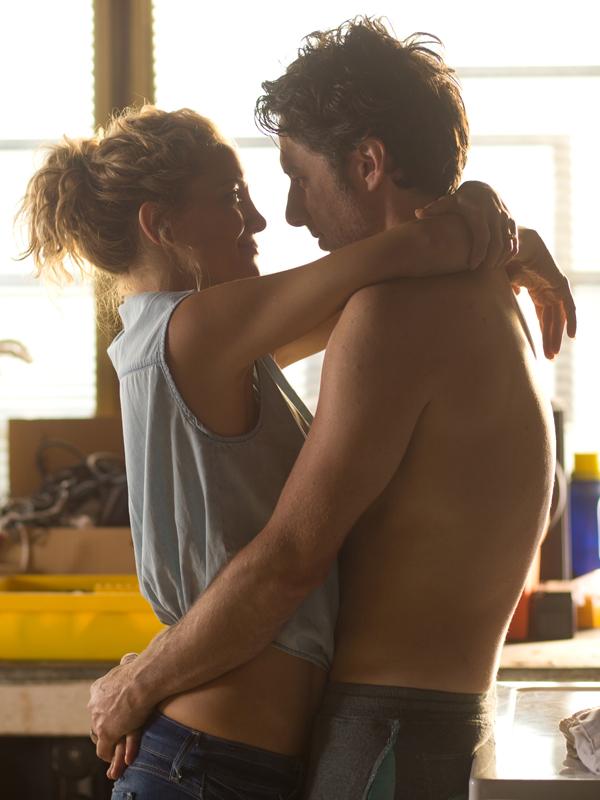 Wish I Was Here: In Theaters July 25
Zach Braff plays a struggling actor and dad trying to find purpose, which he finds among a slew of supporting characters like Kate Hudson, Ashley Greene, and Jim Parsons. Also, Zach directed and co-wrote the movie!
Why Should You See It?: Because Mandy Patinkin plays a character in it named "Saul" (though last name is not Berenson). That's just hilarious.
Article continues below advertisement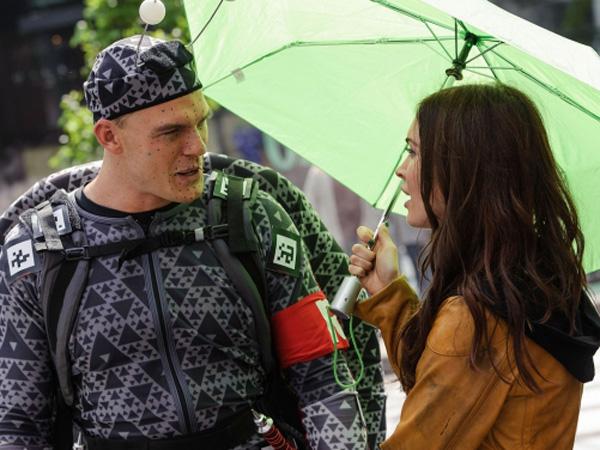 Teenage Mutant Ninja Turtles: In Theaters August 8
Four underog brothers rise from the sewers, as one would, and form the Teenage Mutant Ninja Turtles, to save New York City from Shredder and his clan of bad guys. Megan Fox and Will Arnett play rival news reporters who want to be the ones to cover the story.
Why Should You See It?: Megan Fox, of course, but also, we love anything that takes us back to the '80s.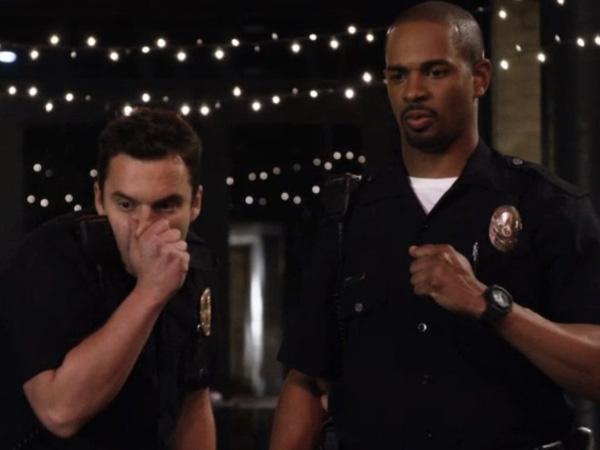 Let's Be Cops: In Theaters August 13
Jake Johnson and Damon Wayans, who you clearly know from New Girl, dress up as cops for a costume party and lead people to believe that they're actual, legitimate officers. But clearly that's not legal and some hilarity ensues.
Why Should You See It?: Because these guys share one of the best bromances on TV, which will only be that much better on the big screen.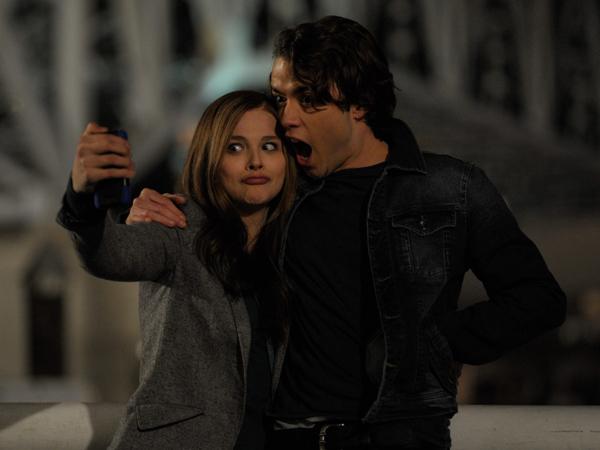 If I Stay: In Theaters August 22
Based on the novel of the same name, 17-year-old Mia is in a terrible family car accident and must decide if she should go back to her life, which will prove to be more difficult than it was before, or die. The movie is mostly flashbacks as Mia remembers her life as it was.
Why Should You See It?: Sure, it's gonna be a downer, but you're going to need a good cry after sitting through the summer's mostly-uplifting movies.