NEWS
Angelina Jolie Buys Her Kids "Adorable" Last Minute Halloween Costumes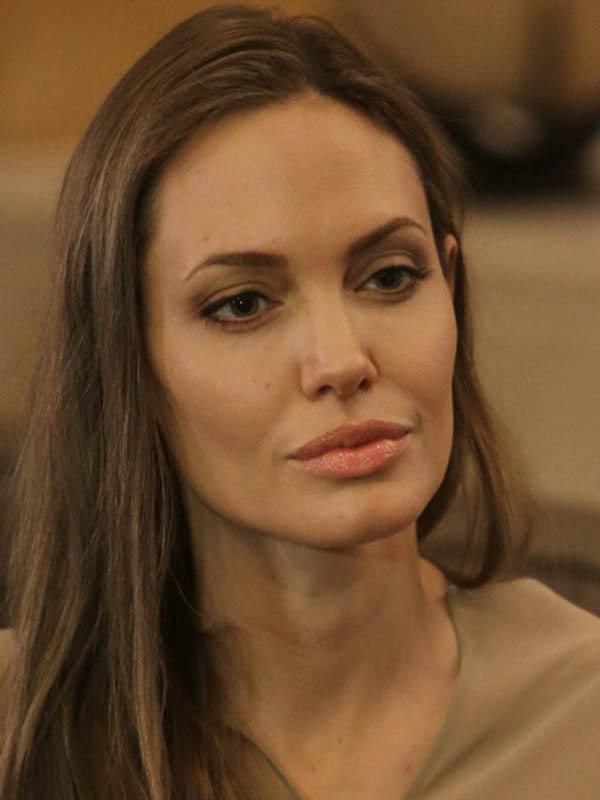 Angelina Jolie is getting into the holiday spirit!
The Oscar winner took three of her kids — Shiloh, Knox and Vivienne Jolie-Pitt shopping in Sherman Oaks to the Halloween Adventure Superstore to buy last minute costumes for Halloween according to People.
OK! GALLERY: BRAD PITT SHINES AT PHOTO CALL FOR KILLING THEM SOFTLY AT CANNES FILM FESTIVAL
"They spent almost an hour at the store in the morning," according to another shopper. "Angie looked gorgeous and was very sweet. The kids were excited and very adorable. The youngest ones were very into all the costumes, and the older kid seemed more into the Halloween decorations."
Article continues below advertisement
While Shiloh, 6, and the twins, 4, were into picking out their costumes, they were also good about listening to their mom.
OK! GALLERY: BRAD PITT LOOKS GREAT IN GRAY, FILMS THE COUNSELOR IN LONDON
"Despite all the excitement, the kids were very well-behaved, and Angie was great with them. She smiled at their excitement, but was at the same time good at saying no. The kids would have left with everything in the store if they would have been allowed," the observer added.
"Angie only let them pick out a present each, but the kids seemed very pleased with their picks." Shiloh scored a pair of new sunglasses while "Vivienne left the store in a pink unicorn costume, and Knox clutched a plastic alligator toy."
OK! GALLERY: ANGELINA JOLIE COVERS UP HER LEGS AT THE WOMEN IN WORLD SUMMIT 2012 IN NYC
Although Angie's other three kids Maddox, 11, Pax, 8, and Zahara, 7 weren't on the shopping trip, they were not forgotten. Their mom bought toys for them which included decorative plastic spiders, a gothic count costume, a count makeup kit, and a sprayable spider web.
Article continues below advertisement
And Shiloh was quite the big girl when it came to her younger siblings.
"Shiloh acted like Angie's big helper and she took care of Vivienne when they walked back to the car after the shopping trip," a photographer said.
"Vivienne looked adorable in her unicorn costume, and she seemed very excited that she got to wear it out of the store. Knox was in his own world with the toy alligator, and Angie had to pick him up on the way to the car so he wouldn't get lost," the photog continued.
OK! GALLERY: VIVIENNE & KNOX JOLIE-PITT TURN 4: CHECK OUT BRAD & ANGIE'S TWINS GLOBE-TROTTING LIFE IN PHOTOS!
The Maleficent star really wanted to make the holiday special for her clan.
"Halloween is a big deal for the kids. There are decorations everywhere at the house and the kids are already dressing up," a family source said. "They will have a party at school and will also go trick-or-treating with their friends on Halloween. The kids are all very excited."