NEWS
Will Angelina Jolie Direct 'Fifty Shades of Grey'?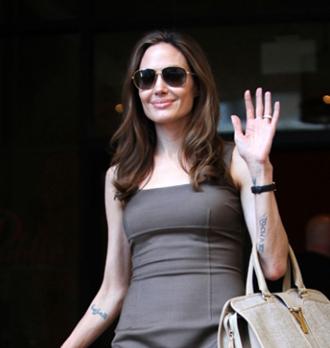 Article continues below advertisement
The Hollywood Reporter unearthed a rumor placing Angelina Jolie in the director's seat, which is perplexing considering she's fresh off her directorial debut of the Bosnian war love story In The Land of Blood and Honey. Needless to say, the former is just slightly more highbrow than a story of a college graduate getting her first taste of BDSM with a dashing older man.
Regardless, THR confirms there have been "informal conversations" about Angie getting onboard, but Focus Features denies she has any involvement adding that no decision has been made as to who will helm the story for the big screen.