NEWS
Angelina Jolie Spills on How She Got Through Filming Far Away From Brad Pitt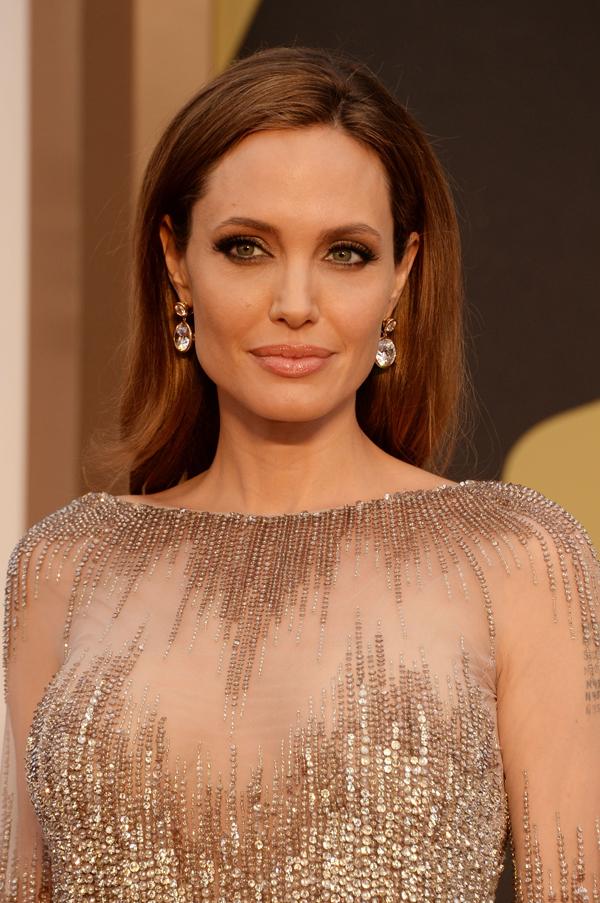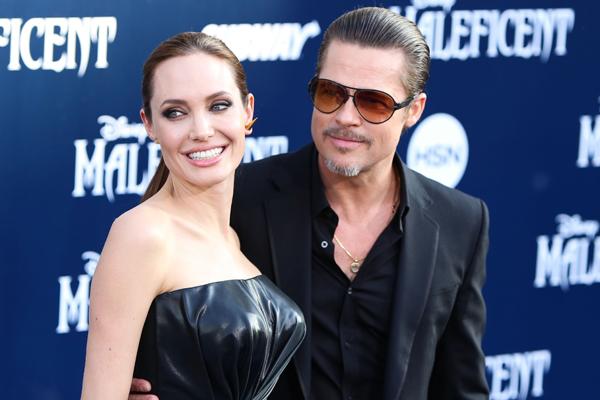 Only a few days after her long-awaited wedding, Angelina Jolie had already returned to work, flying to Malta, Italy, to scout locations for By The Sea, an upcoming drama in which she plans to act opposite— and direct—new husband Brad Pitt.
But the super busy schedule is nothing new for the actress-turned-writer/ director, who has long balanced her career as one of the world's biggest movie stars with her work as an activist and her role as the mother of six children, ages six to 13. Asked what she does to relax, the 39-year- old dynamo admits that, for the most part, she doesn't: "I think Brad would tell you that I don't wind down. I don't like to do nothing—I'm terrible at it." Instead, she says, she's constantly on the go, whether researching her next project or putting finishing touches on her last. At the end of a busy day, she says, "My kids jump in the bed, and they're louder than I am. So we just go with the chaos."
Article continues below advertisement
Read on to find out what else Angelina has to say about her happy, hectic life.
PHOTOS: Take a Look at Liam Hemsworth's Stunning Malibu Mansion
OK! Magazine: Today, you're married, you have children and you're juggling a few different careers. How do you think you got to this point, when you were so wild in the past?
Angeline Jolie: Well, it's funny. I feel as wild today as I have ever been, but now it's in terms of certain trips I've taken or decisions I've made.
OK!: So you still relate to the rebellious part of you.
AJ: A little bit. Don't count out the rebel… But I've adjusted the direction of my energy. For me, the big change occurred when I stopped thinking of myself so much, which happened the first time I went to a war-torn country. When you grow up, as I did, in L.A., you get upset about mediocre things, very silly things. You get dark and depressed and you want to do this or that, then you go to a very different place and you just want to smack yourself in the face. You wonder how you were ever so blind to think that you had something to complain about, when so many people have so little and are suffering so much. As soon as I became aware of that, I was ashamed that I had been so worried about my own issues.
Article continues below advertisement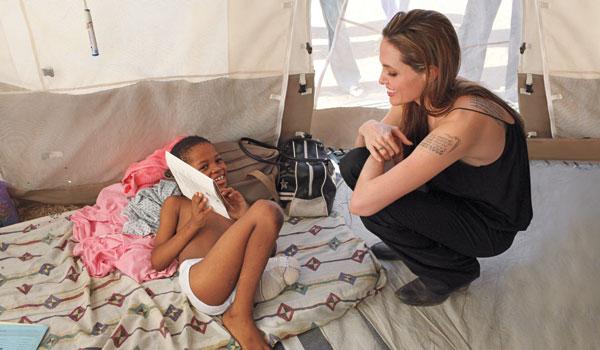 OK!: Your attitude reversed that quickly?
AJ: Yes, I changed completely, and I want to remember that every day of my life. That's why I always want to know what's happening in the world and where I should be coming from.
OK!: One of the messages of your new film, Unbroken, is that there's a hero inside all of us. Is there a time in your own life when you discovered you were stronger than you thought you were?
AJ: Perhaps when I first became a mom. It was obviously a slightly different experience for me, because I didn't give birth to my first child Maddox; he was just suddenly there. He was 6 months old, and we were in a room alone together, in this house in Africa, and I didn't know how I was going to meet the challenge. In that instant, I realized that my life actually belonged to someone else and that every choice I made was going to affect this other person. So I had to stand up and be the best version of myself. I remember the first time he got hurt, and I realized I had to be the person who told him that it was fine, and it was my job to make it okay. You can't be the person who's crying anymore.
Article continues below advertisement
OK!: Especially not with six children! Did they enjoy living with you in Australia, where you filmed the movie?
AJ: Yes, it was great. Australia is a wonderful place for children. I spent many nights at the zoo, with all of us dressed in animal onesies. And they learned to surf, although Daddy never wanted to know when they were in the water, because he was filming Fury in England, and he has a shark phobia.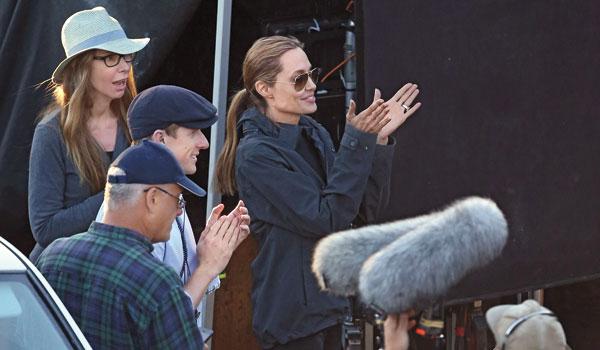 OK!: Was it hard for you and Brad to be apart? It's funny that you were simultaneously working on dramas set during World War II.
AJ: It was the first time we've ever worked apart, actually. But we decided to make it a positive thing, and we went WWII-style—we wrote letters to each other, from the European theater to the Pacific.
WATCH: Gwen Stefani's Pregnancy Announcement Goes Down in the Record Books
Article continues below advertisement
OK!: It must be exciting to be collaborating on your next project, By the Sea.
AJ: He's at home, practicing his French scenes as we speak!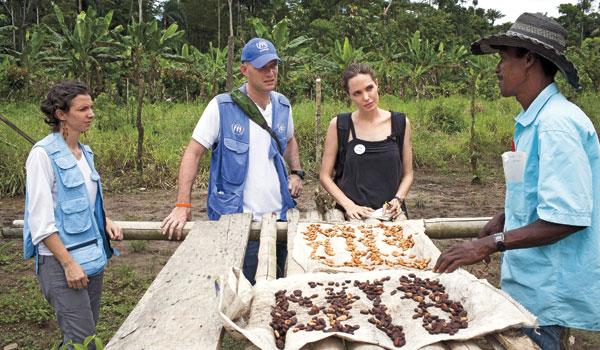 OK!: You've already accomplished so much. What motivates you?
AJ: I realized early on that awards and money don't make you happy. I'm happiest when I'm of use and I'm doing things. So I think I'll just keep trying to figure out where I can do good. I know who I am at home. With my humanitarian and political work, I'm trying to figure out what I'm capable of doing in the world.
OK!: Do you ever get disheartened by how little any one person can do?
AJ: It's beyond frustrating. But you don't have the right to give up on the chance to make things better. You're not allowed to feel the weight on your shoulders. You have to find solutions.
OK! News: How Is Mariah Carey Handling Her Split From Nick Cannon?
OK!: Have you ever thought about making a movie about your own life?
AJ: I feel like I'm still in the middle of it. I wake up every day, wondering what it is I should be doing with my life, whether I'm doing enough. I still have so much to learn. But I should also probably go out and take a swim in the ocean. Our lives get too full and fast, and we forget to just go and enjoy them.
What do you think about Angelina's life advice? Do you admire her humanitarian work? Tweet @OKMagazine and leave a comment below.