NEWS
Anna Nicole Smith Movie Moves Forward; Agnes Bruckner to Star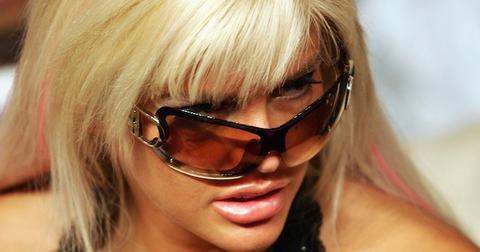 Anna Nicole Smith died suddenly more than five years ago, but her legacy lives on. On Lifetime, that is!
Agnes Bruckner, of Private Practice and 24 fame, has landed the role of the late model and Playboy playmate with more than her share of legal battles in an upcoming biopic, per Access Hollywood.
OK! GALLERY: LARRY BIRKHEAD CARRIES SLEEPY DANNIELYNN
It sounds like the biopic will tell the story of growing up in Texas as Vickie Lynn Hogan (her real name) before her transformation into the Marilyn Monroe-esque model who married an oil tycoon.
Article continues below advertisement
According to Deadline, The Anna Nicole Story will also star Martin Landau as J. Howard Marshall II, the 89-year-old who wed Anna Nicole when she was 26 years old.
Their marriage lasted until August 1995, when Howard passed away. There was a huge legal battle over Howard's estate that lasted more than a decade, pitting Anna Nicole against his son.
OK! GALLERY: LARRY BIRKHEAD AND DANNIELYNN SLIDE INTO SOME FUN
On Sept. 7, 2006, the blonde bombshell gave birth to a daughter, Dannielynn Hope. Sadly, just three days later, on Sept. 10, her son, Daniel, died from an accidental overdose.
Two weeks after that, Amma Nicole tied the knot with Howard K. Stern. Anna Nicole died on Feb. 8, 2007, from an accidental overdose.
After her death there was a very public paternity suit that determined that entertainment photographer Larry Birkhead and not husband Howard K., is Dannielynn's  father.