NEWS
Anthony Weiner Offered Role on 'Entourage'?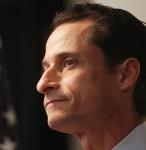 Former congressman Anthony Weiner may have a gig in Hollywood in his future. According to reports, he's been offered a guest spot on the hit HBO show. Find out more after the jump!
OK! NEWS: ANTHONY WEINER TO RESIGN FROM CONGRESS, REPORT SAYS
As reported by The Hollywood Reporter (via Huffington Post), the executive producer of Entourage has offered the former congressman a guest spot on the show. And yes, in case you're wondering about the role, Anthony would play himself. As of right now, he hasn't responded whether or not he'll accept the gig.
Article continues below advertisement
The letter, published by Huffington Post, continued: "Our key missions have consistently included the crucial fight of battling hypocrisy within the federal and state governments. Flynt Management Group, LLC and Hustler Magazine have been dedicated to decades of serious political commentary. Just as we do not undertake insincere political crusades, we do not make insincere job offers."