NEWS
Anthony Weiner Sentenced To 21 Months In Prison In Child Sexting Case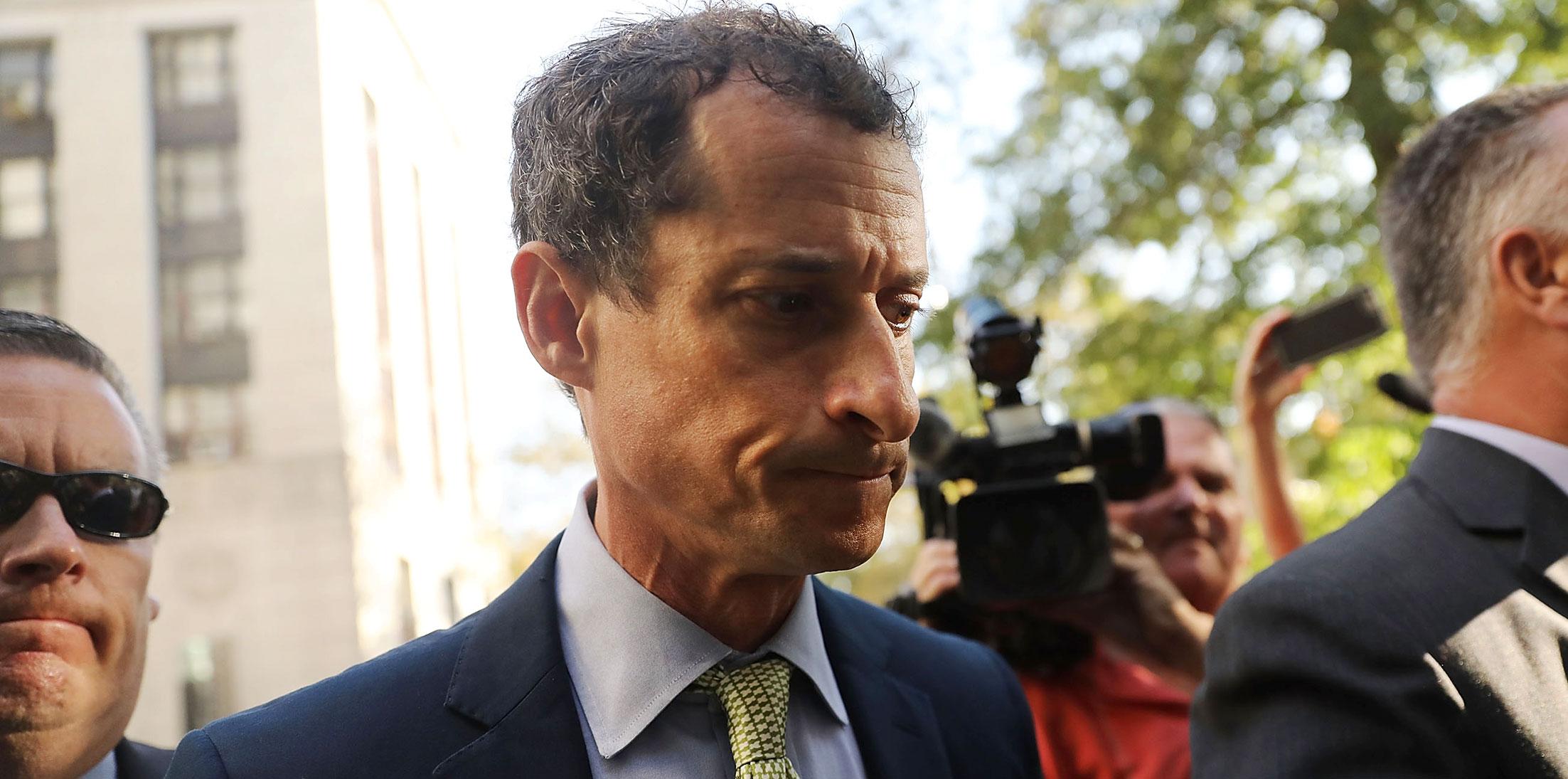 Disgraced congressman Anthony Weiner is heading to prison for 21 months after pleading guilty to sexting a 15-year-old girl.
Anthony arrived in federal court on Monday, September 25th where he faced up to ten years in prison. The self-described sex addict entered a plea deal with prosecutors, who recommended a sentence of 21 to 27 months in prison in exchange for his admission that he sent inappropriate sexual messages to an under age high school girl in 2016.
Article continues below advertisement
The teen sexting scandal was a new low for the politician with a once-bright future. The teen sexting case comes on the heels of multiple embarrassing scandals in which he sent sexual messages to women under the online persona of "Carlos Danger" and sent nude photos to women other than his wife, Huma Abedin, with whom he has a young son.
Huma is currently seeking a divorce from Anthony, but wrote a letter to the judge asking for mercy on behalf of her troubled husband.