NEWS
Are Drita D'avanzo and Oprah Winfrey Supportive of Chris Brown and Rihanna Getting Back Together?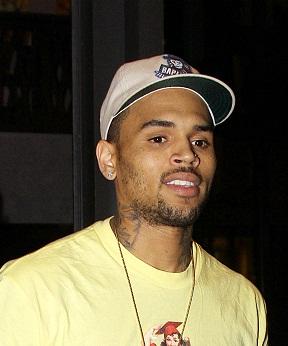 You might say things have been "complicated" lately when it comes to Chris Brown and the women in his life. The singer just broke up with his girlfriend of more than a year, Karrueche Tran, and has been spotted hanging out with — and cozying up to — former love Rihanna, with whom he broke up in 2009 after physically attacking her.
OK! GALLERY: RIHANNA IS GORGEOUS IN GOLD FOR DINNER IN NYC
Chris also recently wondered if it was possible to love two women at the same time, and the New York Post reports that he is seeking advice from friend and Mob Wives star Drita D'avanzo.
Article continues below advertisement
"Is there such a thing as loving two people?" Chris asked in a video posted online called The Real Chris Brown. "I don't know if that's possible, but for me… I feel like that. "Y'all are probably like, 'What the f*** is he talking bout right now?' But I'm just saying, I'm being real. I don't want to hurt either one. I'm not trying to be a player. I'm not trying to be a dog. None of that. My mama raised me different. I just care… too much sometimes."
Article continues below advertisement
On Oct. 4, Chris announced that he and Karrueche had called it quits. He and Rihanna have been spotted together in recent weeks, after months of rumors. The two were spotted at a club and a Jay-Z concert, and Chris was also seen leaving Rihanna's hotel.
Oprah Winfrey, who recently interviewed Rihanna for Oprah's Next Chapter, commented on the pop star's choices as of late, saying "I think that if she is prepared to deal with that and is prepared to help him help himself, then so be it. I have no judgement about it. That's why I can sit there and have such a great time with her, because I do all my interviews with no judgement whatsoever. If that's how you choose to live your life, it's really okay."