NEWS
Are Eva Mendes and Ryan Gosling Having a Baby Boy?!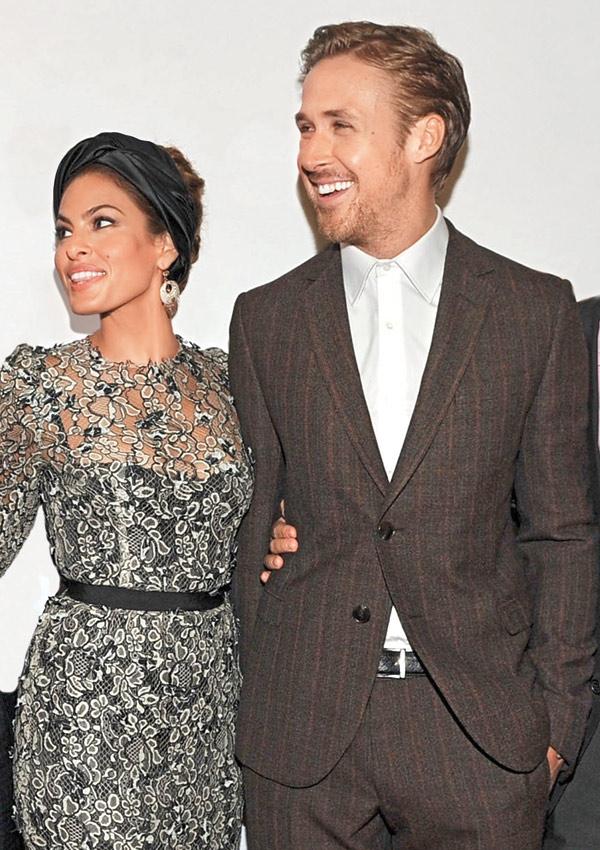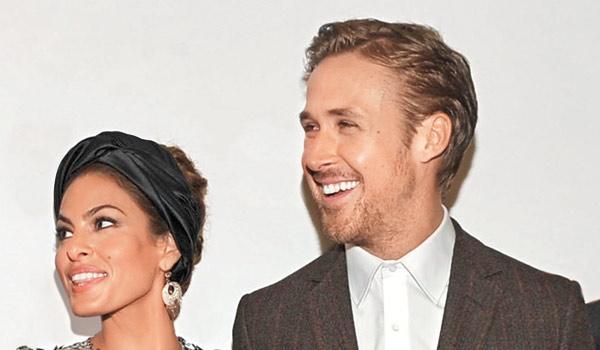 Now that their big secret is out of the bag, mom-and-dad-to-be Eva Mendes and Ryan Gosling are hard at work, getting ready for their baby! The first-time parents are filling Eva's $3.2 million home in the Hollywood Hills with clothes, toys and furniture for the nursery, and the key color is blue! As OK! reported last week, Eva is convinced it's a boy, and the couple are going all out for a male-themed nursery. A source says they've decided on a neutral color for the walls, but witnesses have spotted assistants going in and out of the house with blue linens, accessories and toys. The couple have also been shopping for an airplane mobile to hang over his crib.
Article continues below advertisement
WATCH: Yes, the Fifty Shades of Grey Trailer Is As Sexy As You Hoped
For the last seven months, the couple—who didn't live together before Eva's pregnancy—have been merging their lives at Eva's house, where she's spent most of that time in bed. The mansion itself represents a new start: In March, Eva sold her previous Hollywood home, which she had bought with her ex boyfriend of eight years, George Augusto.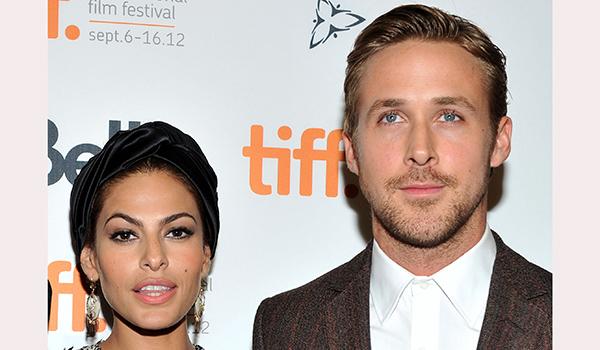 Ryan is determined to make this one a real family home. "Ryan put together the crib, which is made out of bamboo, so it's environmentally friendly," says an insider. "Everything in the baby's room is sustainable." The couple should be hearing lots of giggles coming from the nursery too. They both love the idea of a monkey theme and have been buying stuffed toys, like chimps eating bananas. "There will be monkeys on the walls," says the source. "They even have nicknamed the baby 'Monkey,' which they think is adorable." The boy's nursery will also feature an amazing antique rocking chair Eva found, instead of a more modern glider chair. And they've decided that comfort is more important than status, so they're not filling the room with too many designer items.
Article continues below advertisement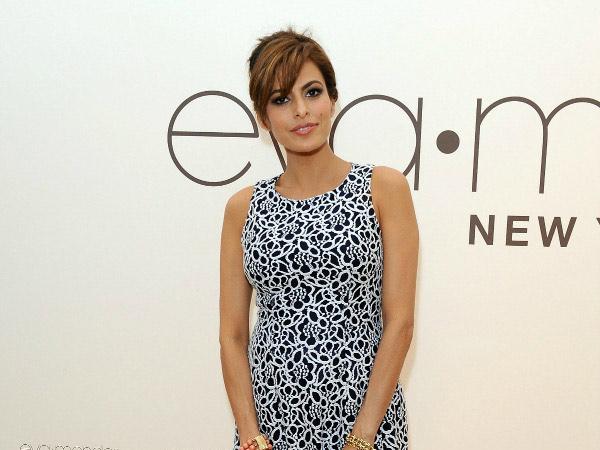 "Eva and Ryan agree that the nursery should be calming and quiet, a place where they can go to escape and relax with their son," the source says.
Eva and Ryan are both so crazily excited about the baby, according to the insider, that it's hard to believe they were able to keep the pregnancy under wraps for seven months.
OK! News: Kim Kardashian Got All Dressed Up for North West's First Steps
"Ryan is just so excited to have a son," says the source. "All he talks about is how he can't wait to teach him baseball and soccer. Eva thinks it's sweet." And Eva has always been close with her younger brother, Carlo, so she has plenty of experience being with boys. "Eva is over the moon and is no longer feeling any stress," says the source. "Their friends and family have been really supportive since the secret came out." But will all this happiness finally lead the couple to the altar? Ryan has always had problems with commitment, and Eva has called marriage "very old-fashioned," but maybe hearing the pitter-patter of little feet will nudge them to take their own big steps down the aisle.
Wondering what the baby will look like?
Forensic computer expert Joe Mullins combined the best traits of Ryan and Eva to make this composite of how their son might look at age six. What a heartbreaker!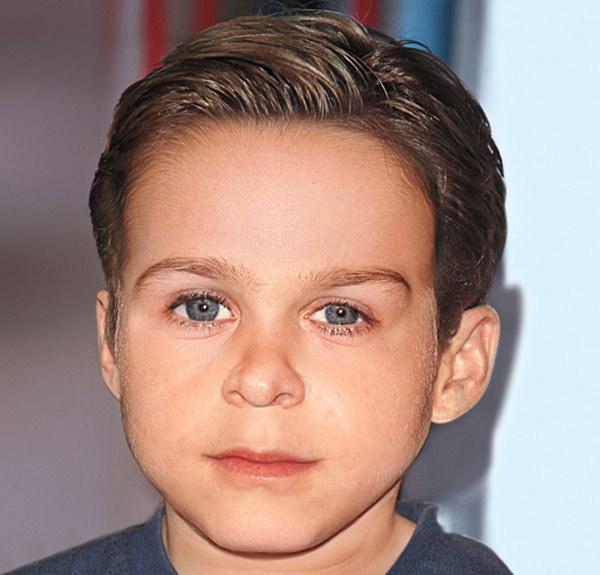 Do you think Eva and Ryan are having a boy? Tweet @OKMagazine and leave a comment below.