NEWS
'Arrested Development' Movie in the Works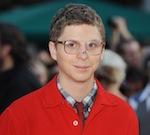 Although FOX's sitcom Arrested Development was cancelled back in 2006, there is still hope for fans as creator Mitch Hurwitz confirms an upcoming movie based on the show.
According to Digital Spy, Mitch is writing a script with Jim Valley and hopes that the movie could be out by the end of the year.
OK! NEWS: SCOTT PILGRIM STARS DROP IN ACROSS THE POND
"We've started that process and it is our sincere hope to shoot it this year and get it out this year. That's what we're hoping, but a lot of things have to fall into place for that to happen," Mitch explained of the upcoming project.
Article continues below advertisement
As excited as fans will get to hear the news that Arrested Development may be hitting the big screen, Mitch doesn't want to get anyone's hopes up just yet.
OK! VIDEO: JASON BATEMAN BRAINSTORMS WAYS TO SELL THE SWITCH
"But I don't like to toy with the affections of our fans. They've been so supportive and we're so grateful, so I kind of hate to answer the question until I can say, 'Yep, we've shot it, it opens next week'. Otherwise it feels like we're toying with people and we do not mean to do that. It has just taken a while to get it going."
The original series, which aired on FOX, starred Jason Bateman, Will Arnett, and Michael Cera.
Stay tuned!