NEWS
Ashley Greene Hates Dating While Famous, Doesn't "Drink and Tweet"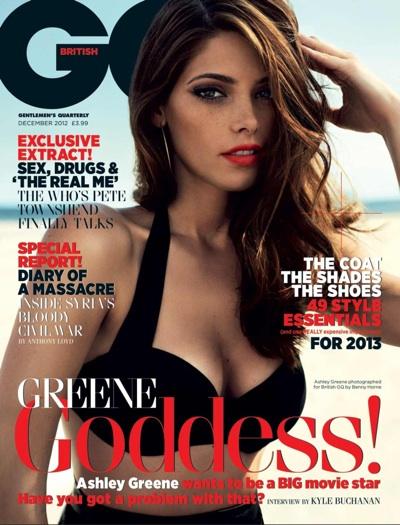 This whole Twilight-fame dilemma is really getting in the way of Ashley Greene's dating style.
OK! GALLERY: ASHLEY GREENE IS STUNNING IN PEACH TALKING TWILIGHT AND BUTTER
Last month, the actress told Marie Claire that being famous has made her "selfish" and "detached" in relationships and the actress further expounded on this when talking to the December issue of GQ.
"When I'm dating a guy and he says, 'I don't want press', and then says, 'Let's go to Katana for dinner' – I'm like, 'Really? You don't want to just walk down the street to some dive?" she complained. "You don't want to get photographed but you want to go to a place where you know there's paparazzi?'"
Article continues below advertisement
She laments some more about how "hard" it is to find romance as an actress. Embarrassing, even. She's been "linked" to people as innocuous as her gay friends or family members, she says.
OK! GALLERY: ASHLEY GREENE WOWS IN PINK AT THE APPARITION PREMIERE IN L.A.
"Sometimes I wish I could just go back to Florida and, like, date my home-town boyfriend," she continues, adding that one rule she's super strict about is no drinking and tweeting as it's "the worst thing you can do."