NEWS
Ashton Kutcher Caught Lying — Over & Over!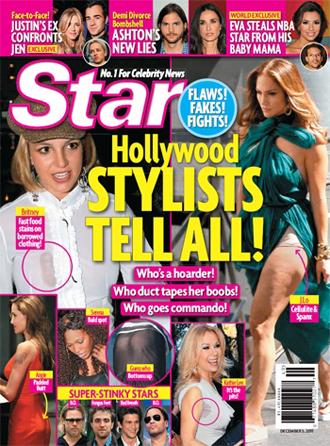 Demi Moore finally pulled the plug on her dying marriage after all of Ashton's Kutcher's lies were exposed.
Two months after Ashton cheated on her — again — with pretty blonde Sara Leal, Demi was still living with her husband and trying to make the marriage work. But the demand for total honesty finally made Demi, 49, realize what all of America already knew: Ashton, 33, is a cheater.
OK! NEWS: JENNY MCCARTHY ON ASHTON KUTCHER, DEMI MOORE & DATING
Article continues below advertisement
"Demi tried hard to make this marriage work," a source close to the situation told Star exclusively. "And Ashton didn't want to divorce either. But he's a cheater, and he lied about cheating. Finally Demi woke up."
In a world exclusive report, Star broke the news that the marriage was over in late September, with Ashton living in California and Demi in NYC. Demi returned to give it one last shot, however, attending Kabbalah counseling with her 16-years-younger husband. But ultimately the truth set Demi free — from her marriage.
OK! NEWS: ASHTON KUTCHER BOUGHT DEMI MOORE NEW WHEELS
Not only did Ashton cheat on their sixth wedding anniversary, bedding Leal in a San Diego hotel room, but he also was exposed as a liar for denying a sexual hookup with Brittney Jones last year.
Star exclusively broke the story of Ashton and Jones' relationship, with the Two and a Half Men star bedding her in his home!
FOR MORE ON DEMI AND ASHTON'S SPLIT, PICK UP THIS WEEK'S ISSUE OF STAR — ON SALE EVERYWHERE NOW!