NEWS
Ask Drita D'Avanzo: How to Deal When Your Ex Wants You Back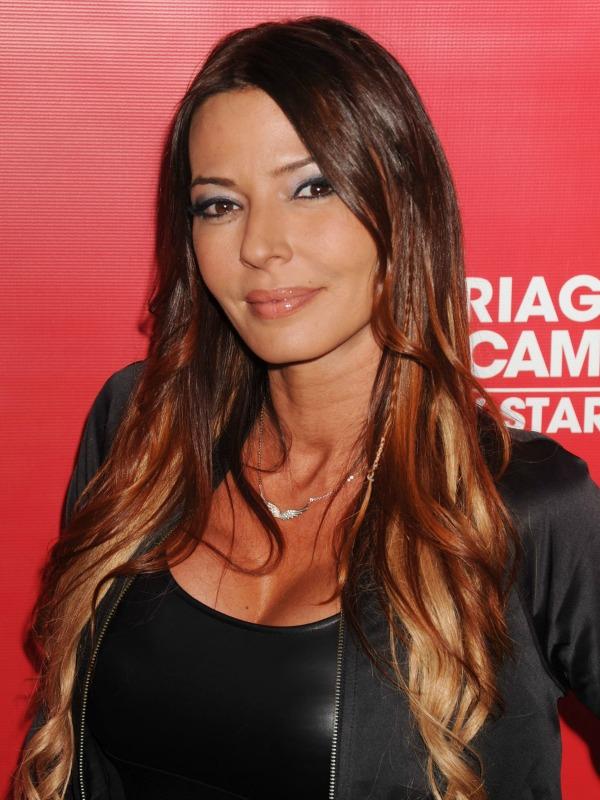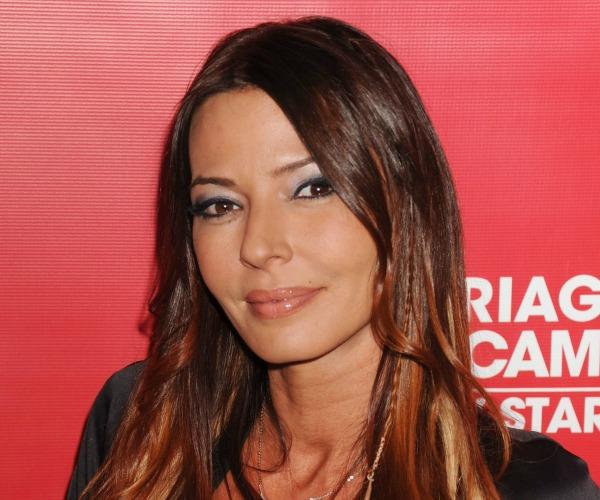 Mob Wives star Drita D'Avanzo is back to help with your problems! Check back every week for Drita's distinct brand of tough-love advice, and you can even send in questions of your own! Just email askdrita@okmagazine.com, or tweet @OKMagazine with the hashtag #OKAskDrita.
Hey Drita,
I want to start by saying I'm a huge fan. But anyways, I am in this, I guess you would say love triangle. I left my ex of ten years because he didn't treat me like a woman should be treated. I got this other guy now that is so sweet and good to me, but he's kind of young. I think I kind of jumped into a new relationship too quick. Now my ex is swearing up down he wants to be a better person for me and the kids, and he has realized what he has lost and all that good stuff. I still love him and I'm thinking, well if he's going to change, maybe I should be with him. But that means hurting the guy that has been nice to me the whole time we've been together and will do anything for me. I don't know if my ex is just trying to tell me what I want to hear or what, but I'm so confused. I've been crying myself to sleep every night over this. I know you can't choose which one I should be with, but if I could just get some advice, I would really appreciate it.
Article continues below advertisement
Hi Jaime,
Thanks for being a fan! We are in the middle of filming Season 5, so we will be back on air soon! Let's talk about your love triangle! Your reaction to every situation you're in is all on how you look at it. You are crying yourself to sleep? Why? The way I look at it is the ball is in your court! You should be upset if your ex is still being a dick and your lonely BUT this is not the case, and I think your in a perfect position here.I think you're in a perfect position here. You might think I'm crazy for saying that but you have a young guy that is crazy about you and your ex misses you and feels sorry for how he has treated you.
With that being said, you should be smiling all day and night. I know you are confused but don't be upset about it. It's possible your ex is just saying all this because you are happy and in a relationship, but it's also possible that he really wants to change and realized what he did wrong. Ask yourself—did your ex always say he would change and didn't? Look at the past and figure out if he is playing a game here? Do I think he is? I don't know. What I do know is that you are crying yourself to sleep and that is NOT what we want here. You obviously still have feelings or those tears would not hit the pillow, so you staying in the relationship you're in is not fair to the guy you are dating right now either. I'm a firm believer in following your heart. Your heart tells you that you want to try and make it work with your ex. There is NOTHING wrong with that. You have a family together. I did it, and it worked. My husband DID change. He's not perfect but neither am I. You taking your ex back all depends on what it is he did to make you separate in the first place. Is it something you can forgive and work through? Was it so bad that it's not forgivable? Do you still love him? Now ask yourself about your young guy. Are you going to have a future with him? Are you in love and can't live without him? You will figure this out by answering all these questions and remember, you have a young guy crazy about you and your ex misses you and wants to change and be the man he should be. So with that being said, DON'T CRY! Smile and follow your heart.
Article continues below advertisement
Xoxoxo Drita
PHOTOS: 28 Surprise Celebrity Weddings No One Saw Coming
Hi Drita!
So I have this issue that's been bugging the heck out of me for an extremely long time now. To make a long story short, there's this girl that I used to be best friends with back when we were younger who ditched me for her boyfriend and pretty much didn't care about our friendship anymore. She's still with the guy and has been trying to keep in contact with me throughout the years, but I want nothing to do with it because of the way she treated me. The situation got so twisted between me and her and him that she would literally get into trouble if he found out me and her were talking. He's rude and disrespectful and didn't like me because I used to tell him straight up what I felt. How am I going to go back and try and be friends with someone who's boyfriend I hate? We already tried being friends again, but her boyfriend would always get in the way and she would always take his side. I don't understand why she's still trying to stay in contact with me. I haven't spoken to her in years or replied back to any of her messages because I don't know if it's worth my time. Should I respond to her and ask what she really wants or keep ignoring her? Please help me!!!
This story sounds all too familiar! I think a lot of girls out there feel they lost there best friend to a guy they started dating, but for her to STOP talking to you because he would get mad is crazy. The way I look at this situation is yes, you should respond to her and see why she is contacting you. Maybe she misses you. Maybe she feels bad that things went left and you no longer talk. I know you're hurt and angry, but maybe she is hurt and angry you told her boyfriend off! No matter how much you don't like your friend's boyfriend or husband—KEEP IT TO YOURSELF! You will never win that war and only end up where you both ended up—not talking. If she asked you advice, you should give it to her as friends do but she obviously loves him. It doesn't mean you have to love him! I told my friend her boyfriend was cheating on her and she ended up forgiving him and not talking to me. So I've learned a long time ago not to get in-between relationships. Keep your friendship separate and if he doesn't like her talking to you then he can go f*** himself because that is her decision not his. My advice to you is to actually contact her yourself and talk about all the things that are bothering you and be honest. Her boyfriend may not appreciate your honestly, but I'm sure she will. If she doesn't, she does not deserve your friendship. I think it's important to get things off your chest and tell her how you feel. You never know—you might end up best friends again and get the apology that you deserve! Good Luck.