NEWS
Ask Drita D'Avanzo: How to Deal with a School Bully and a Flirty Coworker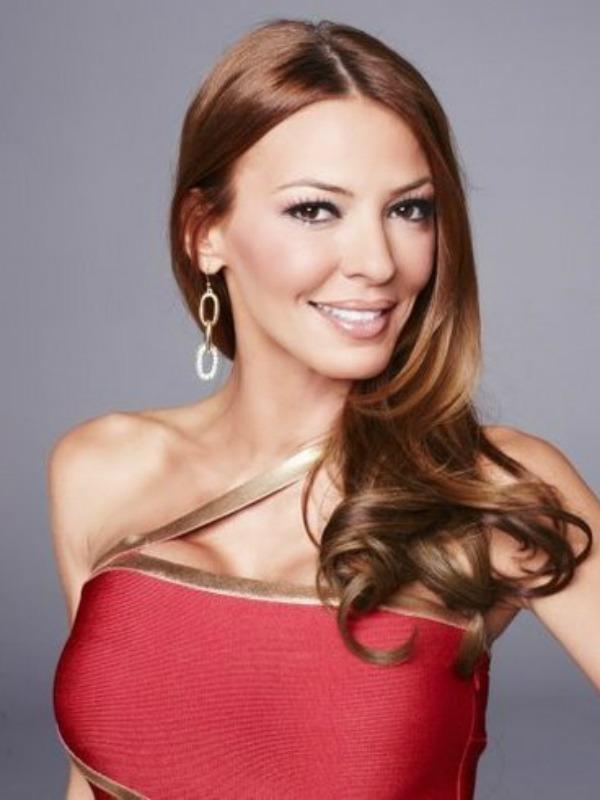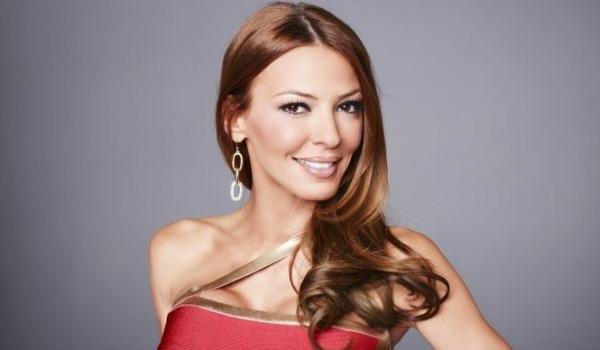 Mob Wives star Drita D'Avanzo is back to help with your problems! Check back every week for Drita's distinct brand of tough-love advice, and you can even send in questions of your own! Just email askdrita@okmagazine.com, or tweet @OKMagazine with the hashtag #OKAskDrita.
OK! News: Read all of Drita's funniest quotes from her Mob Wives recaps.
Drita,
My granddaughter is in second grade and has been picked on by a certain girl. This girl also picks on other children, mainly girls. My daughter and I tell Aryanna to stick up for herself and if need be, tell the teacher. We have taught her never be the first one to get physical but it's okay to strike back. Aryanna won't hit back because she doesn't want to get into trouble if an adult sees her. She did ask the girl what her problem is and why she doesn't like my granddaughter.
Article continues below advertisement
The problems stopped for about 2 weeks and have started up again. Last week they had a school picnic where parents came into school as a chaperone for their class to help the teacher. Needless to say, this girl's mother came in as a chaperone and called my granddaughter a snot for telling on her daughter for bullying. WTF is wrong with this mother? If it came from the little girl, that would be one thing, but it came from the mother! I want to kick the freaking crap out of this woman. I'm not sure if this girl doesn't like my grand daughter because she is half African(black and white), or because she is absolutely beautiful inside and out. I know it is the end of the school year but what do you suggest to do?
OK! News: See how Jenelle Evans reacted to her divorce.
Oh boy!!! This must be so stressful for you!!! What people don't understand is that a child being bullied affects the parents and grandparents just as much as it affects the child. We feel helpless and all we want to do is help but we can't be there with our children all day every day. It really sucks that your sweet granddaughter has to go through this. I have had countless amount of fights growing up. The crazy thing is that 90% of my fights were protecting someone else, whether it was a friend or even a stranger being bullied!!! I honestly could not deal with watching someone bully someone. I would take it upon myself to beat up the bully, which obviously was wrong and my dean had to lecture me on how to control my temper and stop hitting the bullies in the school.
Article continues below advertisement
There is a place in my heart for all children that get bullied. It bothers me so much and when I was younger I would always fight for them! Always! As I got older I realized that bullies NEVER PICK ON THE kid that fends for themselves. No one ever tried to bully me. Why? Because they knew that I would fight back. So they tend to look for the quiet, shy kid in the corner—the smart kid, the beautiful kid, the kid that is beautiful inside and out (just like you said). Unfortunately, parenting has a lot to do with these kids going to school and bullying other kids. I grew up in a house where I NEVER heard my parents talk bad about anyone and always told us to be nice to everyone. Never make fun of anyone and to treat everyone equal. Unfortunately that is not the case with everyone. This little girl is obviously not getting in trouble for bullying another child so she continues to do it. Her mother talking to your granddaughter like that is a PERFECT explanation to why this little bully is the way she is.
PHOTOS: These celebrities should never have tried sports.
Her mother is a douche bag. My advice to you is not to bother talking to the ignorant mother, it will get you no where but aggravate you more. You have to talk to the teacher yourself. If your granddaughter already told the teacher and it happened again, then you need to talk to the assistant principal or dean of the school. Maybe the teacher should step in and take it a bit more seriously and put an end to it. Take charge of this situation and make a big deal out of it because it is a BIG DEAL! And if her mother doesn't like it then tell her to call you and pick on someone her own size.
Article continues below advertisement
I think that little girl owes your granddaughter an apology. Hopefully the teacher or dean can make that happen. It is the end of the school year but your granddaughter is still uncomfortable and we don't want that! Even if there is a week left, it should be a happy week for her. She deserves it!!! I wish you the best of luck and tell your granddaughter that I got her back :)
xoxo Drita
PHOTOS: Here are the Bachelor and Bachelorette candidates who found love... eventually!
Hi Drita,
I have an amazing husband, but he can't stay away from a certain coworker. I don't think she even works in the same department with him anymore. He deployed to Japan, and she was constantly around him. I don't trust her as far as I can throw her. I've made myself clear to my husband, but he still can't just leave her alone because she is related to work, and I understand that. It bugs me so much. She is too comfortable around him and I can't help but be bothered. She knows this man is a married man. Many wives around me are not too fond of her as well. Being that this is the military, she's the only female ever around and I just wish they kept their relationship strictly work related or professional.
Article continues below advertisement
OK! News: Of course Kris Jenner has already planned Kourtney Kardashian's wedding!
Did he ever give you a reason not to trust him? If he didn't, then don't let this women get in between your wonderful marriage. I understand that you don't trust her! I get it! She obviously is not being respectful or making you feel comfortable about this or else you wouldn't be so aggravated. If you saw signs of him being distant and unhappy, then I would say that maybe there is a reason to be concerned, but if everything is wonderful then let it be wonderful! If you are not fond of her, then don't give her the power to control your emotions and put a dent in your marriage.
PHOTOS: See who is joining and leaving the cast of Orange Is the New Black.
Do not allow her to be that important. She's nobody but his coworker. She will NEVER BE YOU! And she will always be his coworker. So just enjoy being the one he truly loves and appreciate having an amazing husband (amazing husbands are not common nowadays, so enjoy it) lol.
Good Luck! xoxo Drita
What do you think about this week's issues? Do you think the teacher should get involved? Do you think the coworker is after this woman's husband? Tell us in the comments below or tweet us @OKMagazine.