NEWS
Audrina & Benji "Definitely NOT Dating"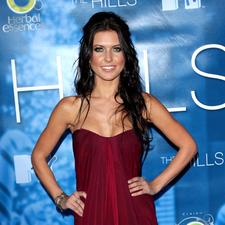 Despite a small gossip item that ran today reporting that Benji Madden and Audrina Patridge had "upped" their friendship to "relationship" status, the star of The Hills says that's just not true, and took to her official site to dismiss that rumor herself.
"I'm getting a lot of calls today about a story that ran in a New York paper saying that I am now in a 'romantic' relationship with Benji Madden," Audrina writes on her blog about Paris Hilton's ex. "I find it highly amusing, since I haven't seen him since December. I think Benji is a sweetheart and we're good friends, but we are definitely NOT dating! Just wanted to clear that up!"
Article continues below advertisement
Makes sense, since when OK! recently asked Benji if he was dating, he replied, "I've just been working. I'm great. I can't complain. I have a great life, I'm working, I'm happy."