NEWS
Which Awkward. Star Goofs Off the Most During Group Scenes?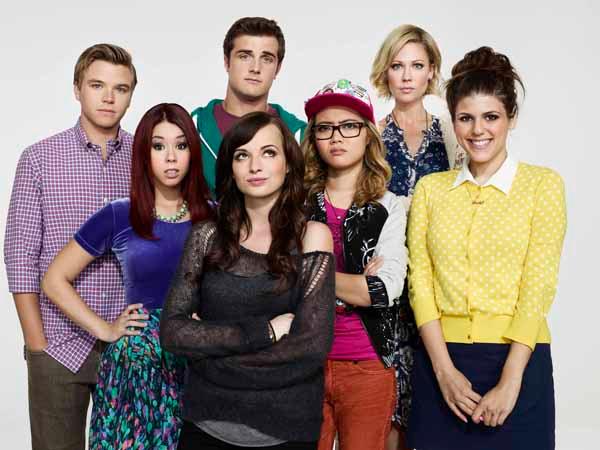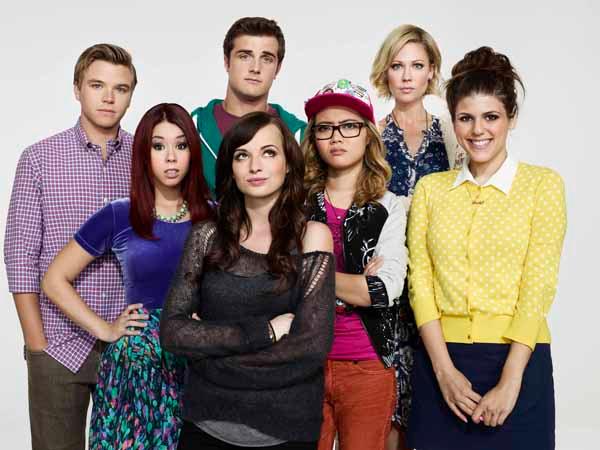 After filming four seasons of their hit MTV show together, Awkward.'s Beau Mirchoff and Molly Tarlov can basically read each others minds as evidenced by this chat OK! had with the actors while promoting season four of the series. How will the gang handle senior year? Who slows down filming group scenes? It's all right here!
OK! News: What Happened During the Shocking Finale of Lindsay?
OK!: We got a taste of what's to come this season on Awkward. last week, but what can we expect from the rest of season four?
Article continues below advertisement
Beau Mirchoff: It starts at the beginning of senior year and everyone's back and doing their own thing and they're kind of thrown into the pit with everyone. It's cool because senior year is kind of this transitional stage where you're trying to figure out who you're going to be for the rest of your life. You see yourself as old and mature yet you're not really. You have to get ready for college. There's a lot of responsibility that comes with being a senior.
Molly Tarlov: Keeping relationships going, severing them. You don't really know what to do.
OK!: Was there one story line you each fell in love with this season?
MT: There are a lot actually. As soon as I think of one story line it kind of intertwines with another storyline because everything comes together but I like Jenna and Matty's struggle.
BM: I like how season three showed Jenna kind of going through this negative phase in her life and they don't let that slide. There's ramifications because of her actions and I like how they keep with that and she's going to have to deal with that aspect of life now in senior year when the stakes are high.
Article continues below advertisement
OK! News: Nick Carter Slams Joey Fatone's Negative BSB Reunion Comments
OK!: You must know each other really well by now. Have you learned anything new about any of your cast mate's this season that surprised you?
MT: I feel like we know each other so well now. Nothing is new ever.
BM: It's like we're dating but we're not.
OK!: If there's a season five, what would you like to see happen to your characters as they go off to college?
BM: For Matty in particular, he's dealing with a lot of stuff this year that's a surprise to him. So first he has to deal with that, navigate through that and then he'll be able to figure out what he wants to do with the rest of his life. Matty wants to go to college. He doesn't know where he wants to go. He might want to go out of town and go somewhere that's away from the life that he knows.
MT: For Sadie, she's a really good student so she would be at a good university, but it would be fun to see her as a small fish in a big pond and see how she deals with that. But, also, season four ends at Spring Break so season five would be the end of senior year!
Article continues below advertisement
OK! News: Which Celeb Plastic Surgery Patient Will Appear on Botched?
OK!: Can you reveal where they're headed for Spring Break?
MT: We don't know where we're going for Spring Break but we do take a trip at the beginning of senior year.
BM: There's a lot of grad class outings and co-mingling, partying.
MT: So we do go on a vacation.
OK!: It sounds like there are a lot of group scenes this season, is it harder to get through those since everyone is together?
BM: Yes—gosh! Yes. It just takes longer.
OK!: Who's usually the culprit for slowing things down?
MT and BM (in unison): Brett Davern.
Watch Awkward. on Tuesday nights at 10/9c on MTV.
Which storyline are you most excited to see play out this season? Tell us in the comments or tweet @OKMagazine.