NEWS
Aziz Ansari's Heartbroken After News Of Jennifer Lawrence's New Romance With Darren Aronofsky!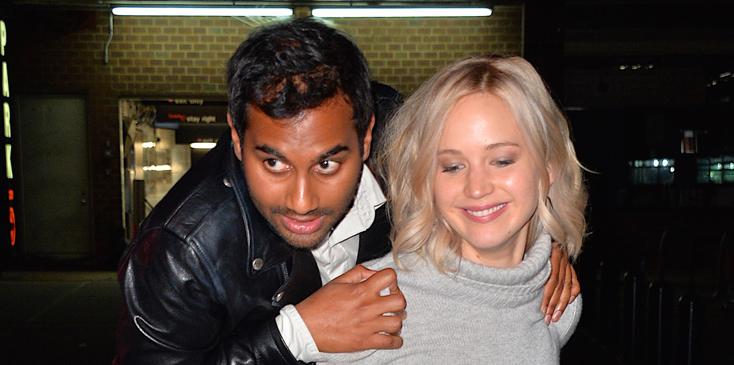 Friend-zoned! Jennifer Lawrence has moved on to a new love but her "special friend," Aziz Ansari, is still holding on to the past!
Aziz and J-law's "friendship" has been in question for some time now as the two were spotted together on Valentines Day back in February. Adding to the relationship status speculation was a trip to Italy the two took together to attend a friend's wedding.
However, after their time abroad it was reported that Jen friend-zoned Aziz and secretly moved on to director Darren Aronofsky, something the comedian is apparently still reeling over.
Article continues below advertisement
An insider revealed to that the comedian was devastated after news broke of her secret romance with Darren.
"He can't believe she'd go for some old guy like Darren over him – his ego's really bruised, the source confessed. "Everyone knows they were friends with benefits, but he definitely saw more in her than the other way around."
"He feels really used and betrayed, after helping her recover from her break-up with Chris Martin... so to see her hook up with a guy like Darren just doesn't make sense," the insider revealed. "He's really hurt by this."
What do you think of Jen's new relationship? Let us know you thoughts in the comment section!