NEWS
'The B in Apartment 23's' Krysten Ritter Confesses, "I've Never Seen an Episode of 'Dawson's Creek!'"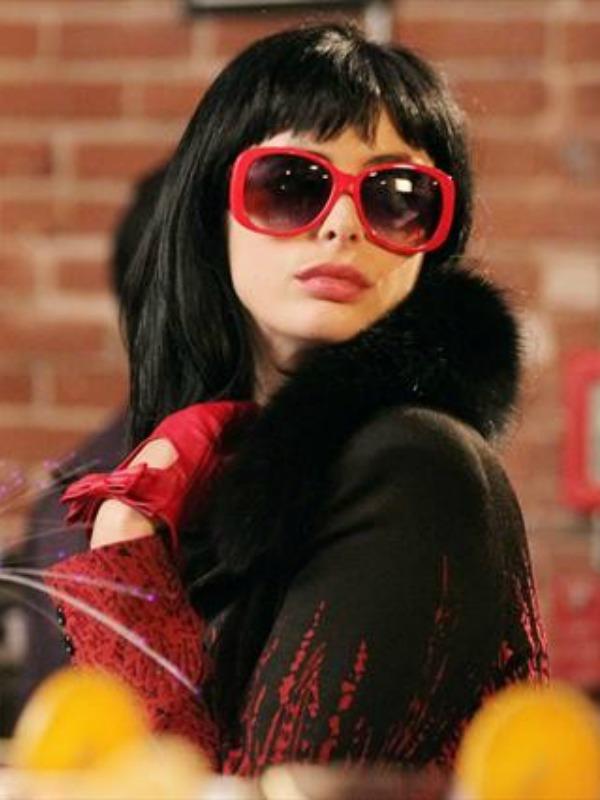 We hope the rumors aren't true and ABC's dark comedy The B in Apartment 23 will live on! I personally can't get enough of the show. I love the way Krysten Ritter, as the manipulative and over the top "B," pushes good girl June (played by Dreama Walker) as far outside her comfort zone as humanly possible. And of course James Van Der Beek playing himself yet mocking himself is just sheer genius (and must see TV for Dawson's Creek fans!)
Article continues below advertisement
When I ran into Krysten earlier this month at ABC's Television Critic's Association party, I couldn't help but grab her to dish on the show, compliment her sky high shoes (she confessed she was ready to rip them off) and what it's really like playing someone so bad—yet so good!
OK!: Has playing the "B" AKA Chloe made you a better person in real life because she's so awful or do you think she's rubbed off on you?
Krysten Ritter: 
We just finished filming our season before Christmas. I think it's good because now I find myself dressing a little bit more normal, making less dirty jokes. When you're living in that space you start to become your character. I become Chloe by driving to work like a maniac and listening to hardcore gansta rap on blast. At like five in morning, that's me—jamming to Lil Wayne.
OK!: Have you ever been really offended by something in the script?
MORE ON:
james van der beek
Article continues below advertisement
KR: There was one joke about Woody Allen and I asked them to take it out. I love Woody Allen and I've always wished to work with him. I was like, 'This is where we need to draw the line!' But other than that it takes a lot to shock me. I love our writers and how sick and demented they are love with what they come up with for me.
OK!: You and James Van Der Beek have such amazing chemistry . . .
KR: James and I love each other so much.
OK!: Were you a Dawson's Creek fan?
KR: No, never. He hasn't seen my work and I haven't seen his work. We're good friends.
OK!: Was it a battle of the '90s heart throbs when you had Mark-Paul Gosselaar on the show?
KR: The day that Mark-Paul was there, Dreama and I were 13-year-old little girls. Giggling and starring at him and as soon as he would look away we would be staring and whispering with each other, like, 'Oh my God! Did you see this? Did you see his shoulders? Did you see his waist? Did you see his jaw line? We were mental patients.
OK!: That is amazing. Are there any other 90's stars that you want to work with?
KR: I haven't thought about this until recently and I thought about Jordan Catalano AKA Jared Leto. Wouldn't that be amazing?
Why do you love The B in Apartment 23? Tell us why you would hate to see it canceled in the comments section below or tweet @OKMagazine!