NEWS
'The Bachelor' Is Back! Ready for Ben Flajnik to Hand Out Roses and Break Some Hearts?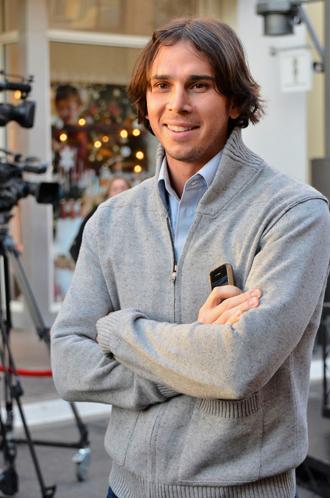 He went through a period of self-discovery on The Bachelorette, and now Ben Flajnik might discover love on the new season of The Bachelor, which premieres tonight on ABC.
Last time we saw Ben, he was being rejected by Ashley Hebert in favor of J.P. Rosenbaum. The 29-year-old is going to try his luck again, romancing 25 women on the 16th season of the show.
"I thought long and hard about this decision and how it was going to shift and change my life," Flajnik told OnTheRedCarpet.com. "In the end I have my family and friends and support and the people that matter to me."
Article continues below advertisement
OK! NEWS: BEN FLAJNIK TAPPED AS NEXT "BACHELOR"
It was Ben's careful consideration that host Chris Harrison says makes him an ideal bachelor."This was a long process to get him to be the bachelor but I very much respect that and I very much worry about a man or a woman that didn't think twice about doing this," Chris told OnThe RedCarpet.com.
OK! NEWS: ASHLEY HEBERT & J.P. ROSENBAUM WOULD LOVE 'BEN, AMES OR RYAN' TO BE THE NEXT 'BACHELOR'ABC's promos for the show consist largely of women crying, which is not surprising, given both the history of the show as well as Ben's recent dating history — the winemaker, from Sonoma, Calif., rejected Jennifer Love Hewitt's advances last month after she visited his winery last summer and the two went on a date.Wow! Do you think Ben's majorly picky, or is this just proof he's in it for the right reasons?