NEWS
'The Bachelor': How 'Bout Those Hometown Dates?
We wish we saw more of these hometown dates. In some cases, like with Lindsay's, it seemed more like Sean Lowe kind of dropped by to say hello rather than meet the family. And of course, in the case of Desiree, it seemed more like Sean dropped by to say, "Get me the hell out of here." But who can blame him?
RELATED: TIERRA LICAUSI'S MOST TIERRABLE MOMENTS ON THE BACHELOR
First up was AshLee Frazier and Houston. So much grass. So much plaid. So much to say? Not really. We hope Sean and AshLee have some amazing conversation that isn't shown on TV, because otherwise we have no idea why either of them would be so crazy about each other. AshLee is so serious. The story AshLee's dad told about the first time he saw her was pretty much the sweetest thing we have ever heard in our entire lives, let alone on reality TV. But it also highlighted that fact that more than any of the girls, we're most worried about how AshLee would cope with not being given the final rose.
Article continues below advertisement
Herreee I come with my dog. Note that I'm not holding a blanket or a pillow.
Oh! Where'd that come from? Love that Bachelor magic.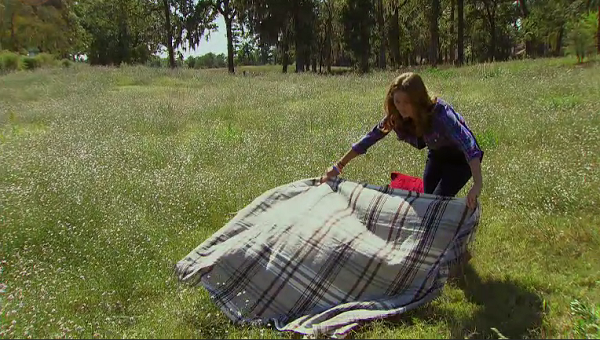 No awkward pauses. No way, no how.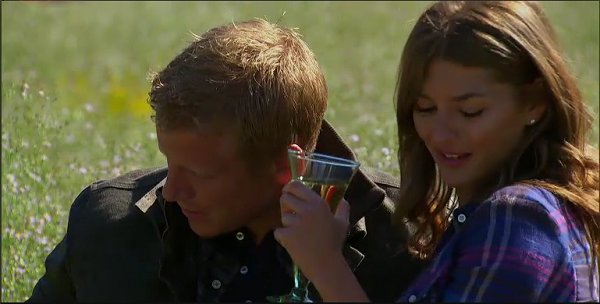 Wait, didn't we just have a picnic?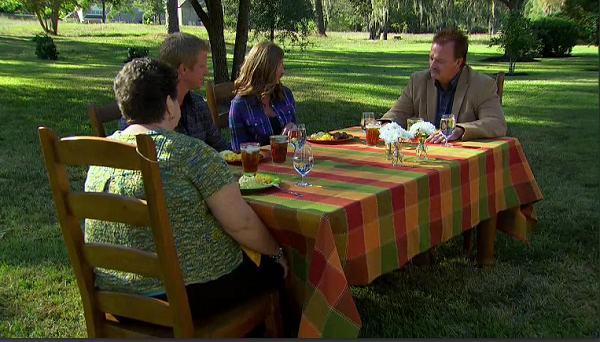 Next: Catherine Giudici and Seattle! Never before has it been so clear that Catherine is AshLee's opposite. It's pretty obvious that Sean lights up when he's around Catherine, and we can't blame him. She's fun and they have chemistry. There's nothing else to ask for, really. Despite Catherine's sisters tearing her down (WTF was that about?), we predict Catherine will be the last woman standing.
My girl can catch a fish!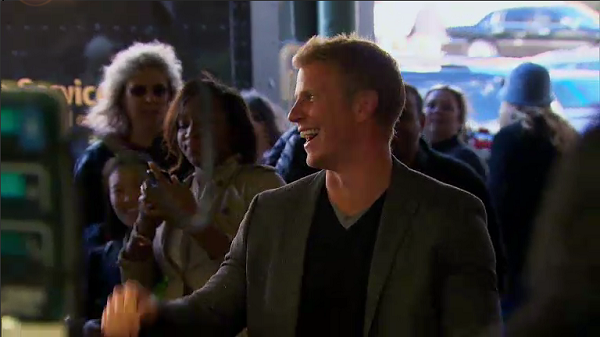 I don't even mind shopping when I'm with Catherine!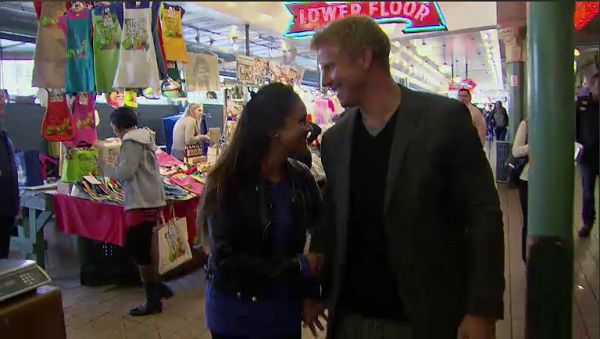 I'll even pretend this is a real dance I have to learn!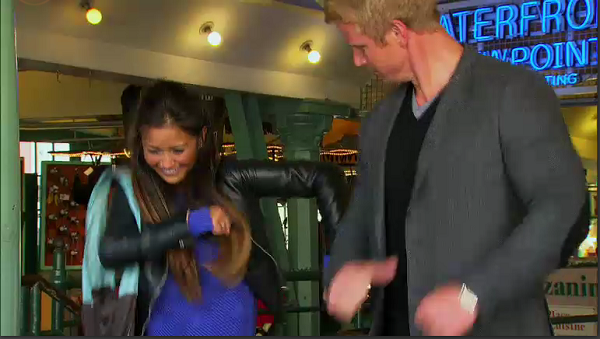 Sister 1: You see...we're like the wicked stepsisters.
Sister 2: She's right, we're like the wicked stepsisters.
Next, Lindsay Yenter and Fort Leonard Wood, Mo. Army brat Lindsay looked way beautiful as she and Sean walked around the small town. She also made a cute general, ordering Sean to drop and give her 20. Her family was super nice, and we're sure that when Sean looks back on the day, he appreciates the silence of Lindsay's brother. Lindsay says she's ready to settle down, but she's really young and seems to have only one mode of behavior: YAY! So we're not sure.
Article continues below advertisement
YAY! Sean has arrived in my small town!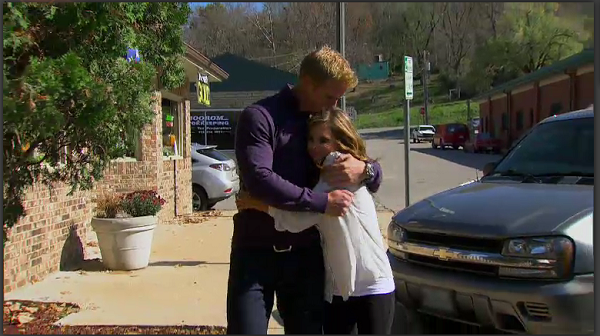 YAY! Cupcakes and kisses!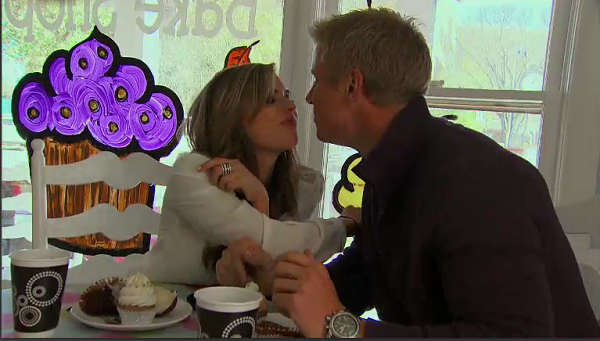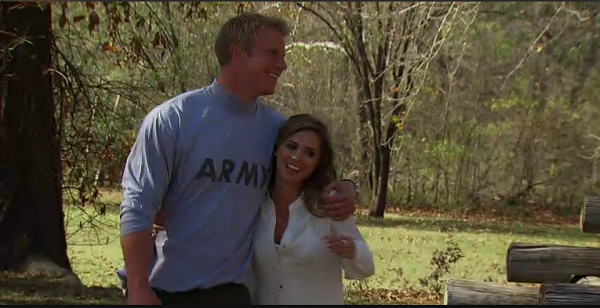 YAY! Sean is meeting my family!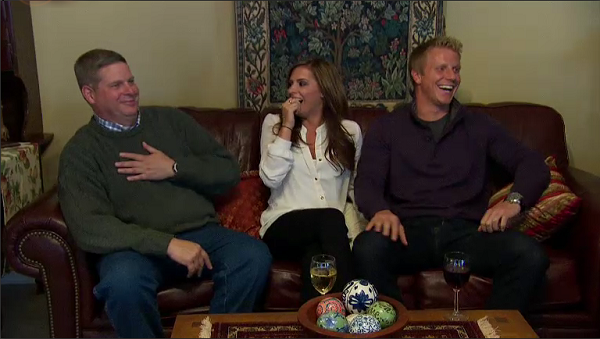 Last came Desiree Hartsock and L.A. They go for a hike, she pulls a prank, they cook dinner and Sean hates her brother. Ultimately, of course, Des was sent home. Let's look at their last moments together.
Last hug hello.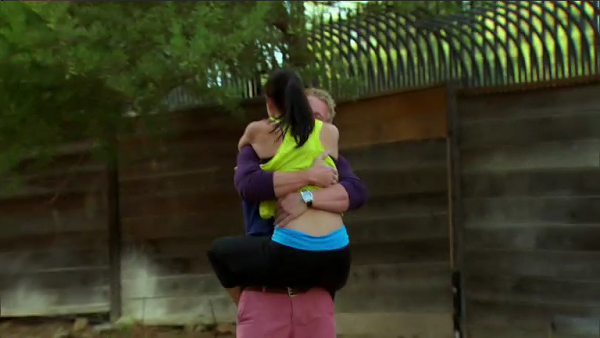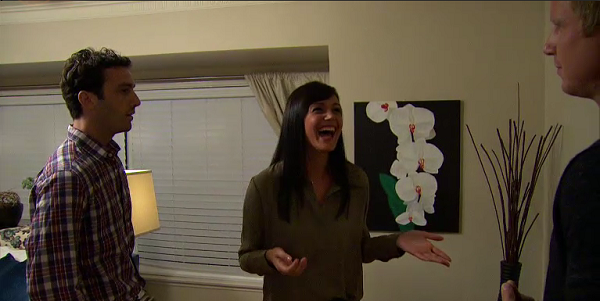 Last dinner with the sweetest parents ever.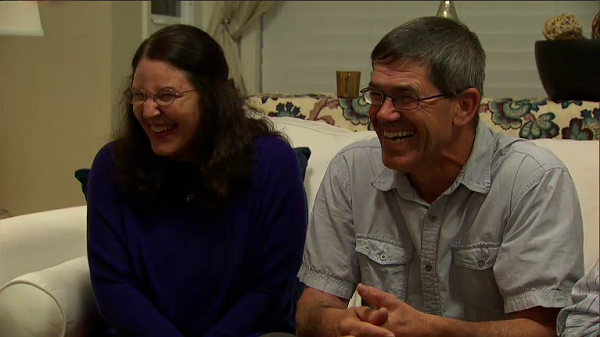 Last talk with the rude brother.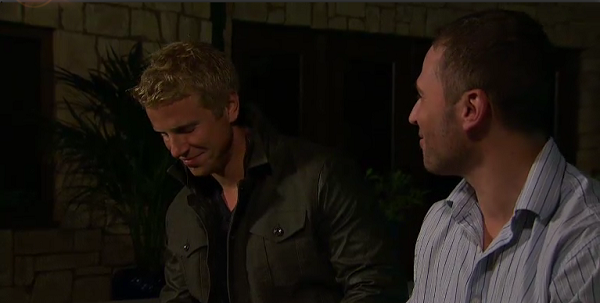 What did you think, Bachelor divas? Did Des' brother ruin it for her? Were you hoping Sean would call the limo back to to the mansion? Does AshLee's intensity scare you? And of course...who do you think is getting that final rose? Let us know! Tweet us @OKMagazine!