NEWS
The Bachelorette: 7 Things to Know About J.P. Rosenbaum's Last Girlfriend!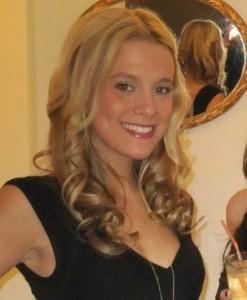 The Bachelorette's J.P. Rosenbaum is on track to steal Ashley Hebert's heart on the anticipated finale on Aug. 1, but before Ashley, there was Lindsay Godt, the last woman J.P. dated before deciding to go on the show. Here's everything you need to know about the beautiful blond who stole J.P.'s heart.
1. She Looks Like Emily Maynard!
Perhaps J.P. was hoping Bachelor winner Emily Maynard would be the Bachelorette – she certainly seems to be his type. While Lindsay's friends refer to her as a "Reese Witherspoon look-a-like," Lindsay is a spitting image of Brad Womack's ex Emily.
Article continues below advertisement
OK! NEWS: BACHELORETTE RECAP — ASHLEY HEBERT GETS DUMPED AGAIN; RYAN PARK RETURNS
2. She's smart.
Don't let the blonde hair fool you, this girl has beauty and brains. She graduated from Syracuse University and is an attorney in New York. How is this girl still single?
3. She had his parent's approval
J.P. and Lindsay were family friends and had known each other for years before they dated. Their parents would have been thrilled had things worked out for the couple. "She knows his parents and everything," a friend tells OK!. "They had a good relationship it just didn't work out."
OK! GALLERY: BACHELORETTE ASHLEY HEBERT BANS BOZOS IN L.A.
4. Her friends wanted them together.
Lindsay's friends fell in love with J.P. and couldn't understand why the smart and sexy couple couldn't make it work. "She's very sweet, she's beautiful, she's an attorney, she's very smart, she's adorable — I mean I thought they looked good together!" says her friend.
5. J.P. cooked for Lindsay.
"I remember one of their dates he went over to her apartment and made her sushi," a friend of Lindsay's tells OK!. "I thought that was really cute."
Article continues below advertisement
OK! EXCLUSIVE: EMILY MAYNARD — TORN BETWEEN LOVE & FAME
6. They still talk.
J.P. even texted Lindsay when he saw her picture in OK! magazine this week. "They're still friends, they still talk, but they didn't have that something that makes it last forever," says a friend.
7. She doesn't watch The Bachelorette
While she may have moved on from J.P., watching her ex date another woman on national television is still too close for comfort for Lindsay. "She doesn't like to watch all of that," a friend tells OK!.
FOR MORE ON THE BACHELORETTE'S J.P ROSENBAUM AND HIS EX LINDSAY, PICK UP THIS WEEK'S ALL NEW OK! — ON SALE EVERYWHERE NOW!