NEWS
'Bachelorette' Episode Two Recap By the Numbers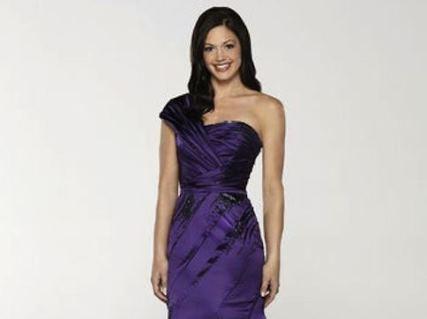 The 4 Cutest Moments Between Des and Brooks
Shopping - The recipient of the first one-on-one date usually goes far in the competition, so we were curious who Des would choose. This season the honor went to Brooks who's date card read, "I'm waiting for a sign." The couple started off the evening at a bridal store where they left in a wedding dress and suit to go taste test their "wedding" cake. Fans swarmed the pair and picked up on Des and Brooks' electric energy.
Article continues below advertisement
First Kiss - After a fun day of flirtation, the date card's meaning was finally revealed as Des and Brooks hiked up to the Hollywood sign in their wedding ensembles. As if watching a sunset wasn't romantic enough, the two shared their first kiss—let the kiss count begin!
Dinner - Next Des and Brooks enjoyed a beautiful dinner on a closed-off bridge. Here Brooks showed Des his vulnerable side by talking about his parents' divorce and rocky relationship with his father. Des said she admired his openness and rewarded him with a rose.
Concert. - What better way to end the evening than with a private concert by Andy Grammer? Des and Brooks were all smiles as they danced (and kissed) the night away under the stars.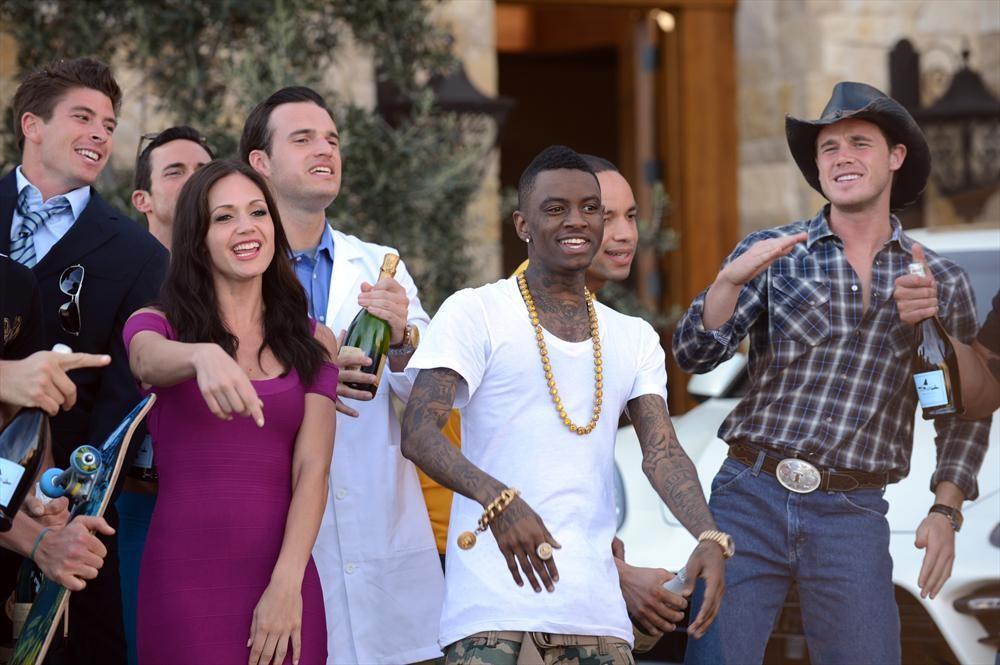 The 5 Biggest Surprises From the Group Date
Soulja Boy - Des put the boys to the test on their group date with the help of a special friend—Soulja Boy. Throughout the date, Des and 14 of the contestants filmed a music video called For the Right Reason where they shockingly all got along. You'll see it doesn't last long.
Article continues below advertisement
Zak W. - While it took us a minute to recognize Zak with a shirt on, we were pleasently surpised to see Zak's more serious side. Des definitely needs a guy that will make her laugh, but also one who is thoughtful. Zak proved this and more by giving Des a beautiful vintage journal and opening up about his past. We give Zak's date an A+.
Brandon - Brandon not only impressed Des during the music video (he had to wear a speedo), but also during his one-on-one where he opened up about his family struggles. Des explained how his past prepared him to be an amazing husband one day.
Ben - Going on a date with 13 other guys can't be easy, but Ben sure doesn't make it any simpler. We like that Ben is eager to pursue Des, but his tactics are starting to rub the other castmates the wrong way. Ben's one-one-one time with Des ended well though as they sealed it with a kiss—muah!
Mikey T. - Mikey T. was not a happy camper when Ben stole Des away during his one-on-one. This was the last straw for the guys so Mikey T. pulled Ben aside to confront him. Ben retorted Mikey's accusations of being a different person in front of the cameras by claiming he is only there for Des. Stay tuned to see if Ben is telling the truth!
Article continues below advertisement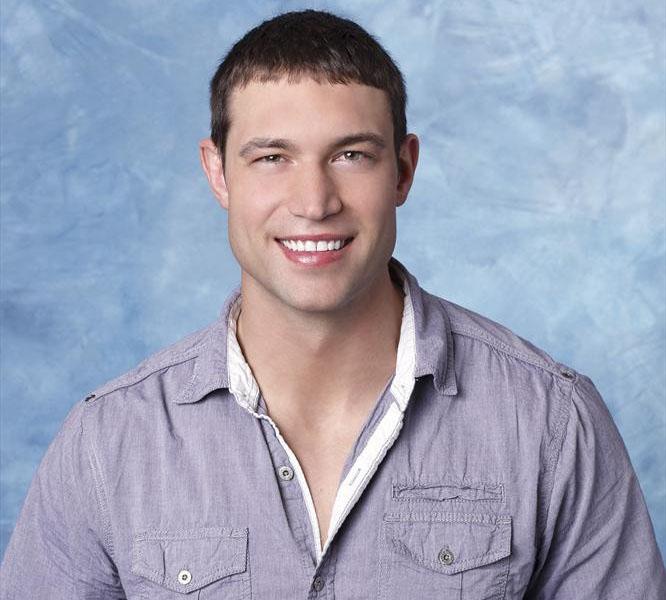 6 Reasons Why We Love Bryden
Easy Going - After getting Des' date card hinting at a road trip, Bryden was excited and ready let Des lead the way. The two giggled and enjoyed some fun in the sun at the beach.
Fun - Next stop was a set of orange groves where the couple ran through the fields hand-in-hand. It was great to see Bryden and Des having so much fun and feeding off each other's energy.
Sweet - We later see Des and Bryden at a resort in Ojai talking over dinner. Bryden continued to win Des over with his sweet charm and their spot-on chemistry.
Strong - During dinner Bryden shared with Des about his serious car accident that left him with inuries like a collapsed lung and broken collar bone. The Iraq war veteran has been through a lot and has stayed strong throughout all the experiences.
Geuine - Add honesty to the many amazing qualities Bryden possesses. Bryden confessed to Des that he used the military to hide from a serious relationship, but is finally ready to find love again. Will Des be his perfect match?
Article continues below advertisement
Gentleman - Naturally, Des gave Bryden the rose—woo hoo! The two ended the date in the hot tub him where Bryden and Des shared their first kiss.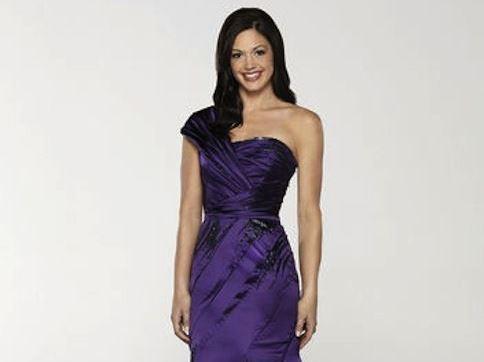 The 3 Things We Didn't See Coming at the Cocktail Party
Michael G. - Poor Michael G.! Just as he was about to tell Des he has Type 1 Diabetes, Ben (who already has a rose) swooped in and stole Des. Let's just say this didn't sit well with Michael or the 17 other contestants. Cue the confrontational "discussion."
Ben - We were just as shocked as the bachelors to see Ben cut in on Michael G.'s one-on-one time. Clearly he is not there to make friends! During the mini-date the two kissed and Ben made things real awkward by talking about their "secret".
Brian - Brian's date could not have come at a better time. While the other guys were arguing about Ben's true intentions, Brian picked up Des and literally carried her away the drama. We were happy to see the two hit it off by discussing topics like their past relationships.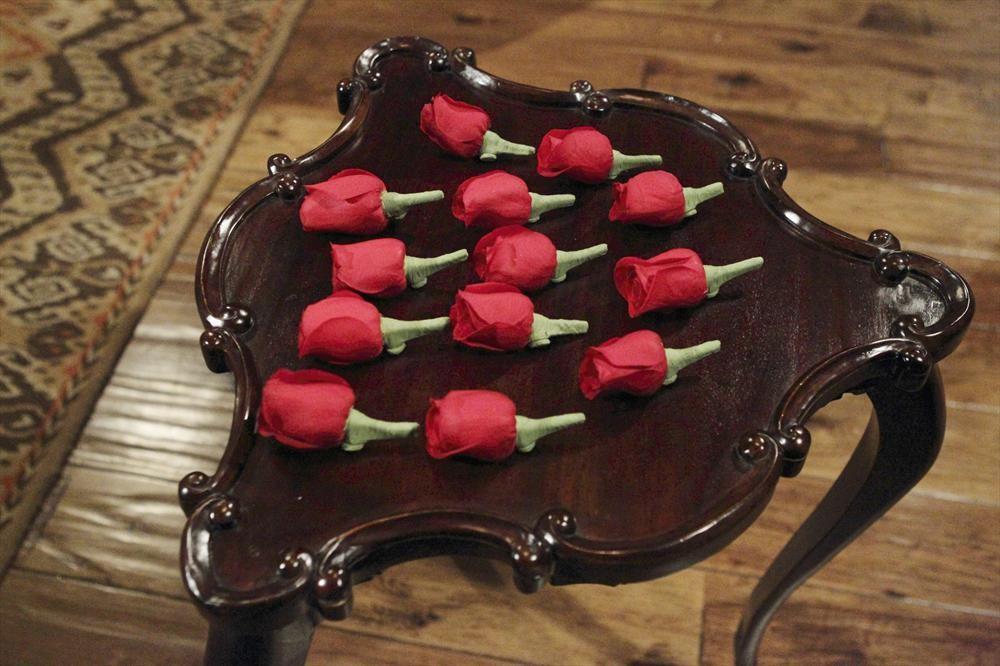 16 Men Remain
Brooks, Ben and Bryden (apparently Des has a thing for names that start with "B") already have roses and are safe. This leaves 16 anxious men waiting to hear their names called. Will, Robert and Nick M. were sadly the three contestants not chosen to move forward. Who will make it to the final four later this season? Right now we have our money on Brooks, Bryden, James and Drew.
Did Des save your favorite contestant this week on The Bachelorette? Let us know you answer on Twitter @OKMagazine and in the comment section below!