NEWS
'Bachelorette' Preview: Sean Lowe Drops a Major Bombshell on Emily Maynard!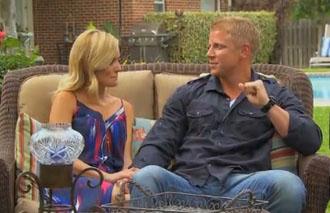 Article continues below advertisement
Tonight, Sean reveals to Emily that he still lives at home with his parents — but that's nothing compared to what his bedroom looks like! Is this guy for real?
There are stuffed animals everywhere (plush frogs, cats and dogs) and the room is littered with leftover food, dirty laundry and smelly sneakers.
"This is my room... I wish my mom would have picked up a little bit," Sean says as he gives a tour to Emily — who's horrified, we might add. "That's Whiskers, that's Buddy, that's Moo Moo and that's Froggy," he says of his stuffed toys. "I'm sorry this place is a mess."
Like, really!
Watch the preview below!