NEWS
Ashley Hebert Thinks Emily Maynard Should Choose Jef on 'The Bachelorette'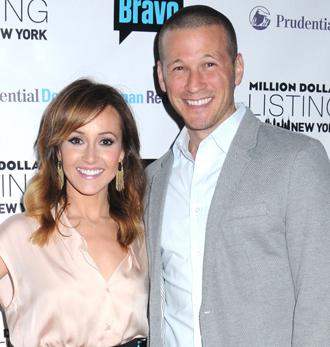 Article continues below advertisement
So what's their advice for current Bachelorette Emily Maynard?
"I love Jef.. do you guys all like Jef?" Ashley told reporters at the Durex's Get In-Sync Party. "Like, he's great! He's so down-to-earth. He's genuine. He started an amazing company. I mean, I respect him. I think he's great for her. Team Jef!"
JP, who says he watches the show too, is torn between Jef and Arie.
"Between Jef and Arie, they seem like the most real to me and they're being themselves," he said. "There's no angle. It's just them and that's how it kind of worked out for me. I just went in and did my thing. I don't know. They just seem normal."
"I think Roberto would be great," says JP.
Reporting by Evan Real