NEWS
Barbara Walters Questions Bristol Palin's Stolen Virginity: "You Kept on Having Sex With Him?"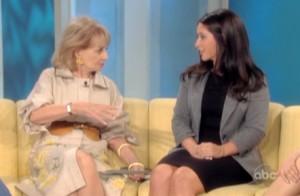 Article continues below advertisement
Sarah Palin's daughter made an appearance on The View on Thursday where she was questioned about a passage in her new autobiography by Barbara.
In the book, Bristol describes losing her virginity to Levi (now the father of her son) after getting drunk on a camping trip and claims her virginity was "stolen" because of it. However, Bristol didn't get pregnant from just that one event — she continued to have sex with Levi after that first time.