NEWS
Ben Affleck Is Chasing After Kristen Wiig Despite Dating Lindsay Shookus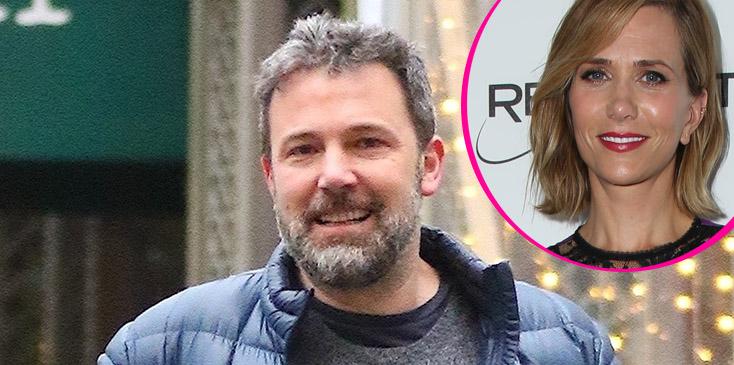 Article continues below advertisement
"He's become obsessed with the idea that he should lighten up, so he's been bombarding Kristen with calls and texts," the insider continued, adding that it's making the comedic actress uncomfortable. It definitely doesn't help that she's friends with Ben's girlfriend, Lindsay.
"It's an awkward position for Kristen," the insider revealed. "She feels obligated to reply, but doesn't want to upset Lindsay."
Fortunately, Ben isn't looking to repeat what happened between him and his ex-wife Jennifer Garner and cheat on Lindsay, he's just interested in collaborating with Kristen creatively.
"Ben just wants them to write something together that they can costar in," the source said.
What do you think about Ben chasing after Kristen? Do you want to see them in a movie together? Let us know in the comments!