NEWS
The Best Supporting Actor Oscar Goes to...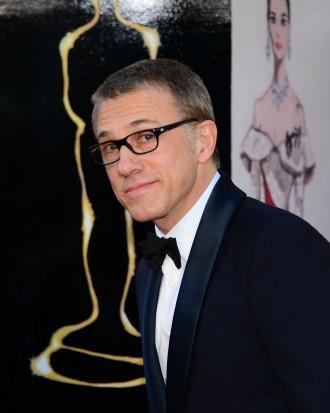 And the winner is...Christoph Waltz!
The Quentin Tarantino-directed Django Unchained actor was up against some MAJOR competition, since every other nominee in the category has won an Oscar before.
Even Christoph won a previous Oscar for his part in another Tarantino film, 2009's Inglourious Basterds.
It's no surprise that Christoph feels especially indebted to Tarantino, who wrote a special character for Django Unchained with him in mind. "I''m honored to say yes he did," Christoph told Eonline.com. "I'm still trying to really grasp it."
Article continues below advertisement
He can now grasp his Oscar while he thinks about it!
Losing Best Supporting Actors:
Philip Seymour Hoffman, "The Master"
Robert De Niro, "Silver Linings Playbook"
Alan Arkin, "Argo"
Tommy Lee Jones, "Lincoln"
Do you think the right actor won? Tell us in the comments section or on Twitter @OKMagazine
And wach our livestream of the big show here!