NEWS
Betty White: From 'SNL' to Oscar Host?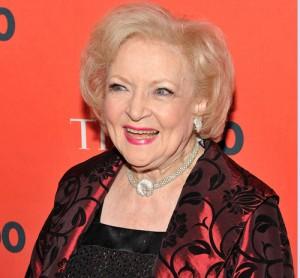 With the overwhelming success of her hosting spot on Saturday Night Live, Betty White pandemonium has ensued and it looks like she may be gearing up for another hosting gig, thanks to Facebook (again)!
The 88-year-old Golden Girl delivered big as SNL host Saturday night, bringing in the highest ratings for the sketch comedy show in 18 months.
Article continues below advertisement
OK! VIDEO: BETTY WHITE UN-AIRED SNL SKITS
The viral campaign to get Betty on SNL was launched on Facebook, and now a new group on the social networking site is rallying for Betty once again.
This time, the Facebook group formed up to get Betty to host the 2011 Oscars!
Click here if you want to join the 9,000 members so far who want Betty to host of the Oscars!