NEWS
Beyonce's Mrs. Carter Tour is a Life-Changing Experience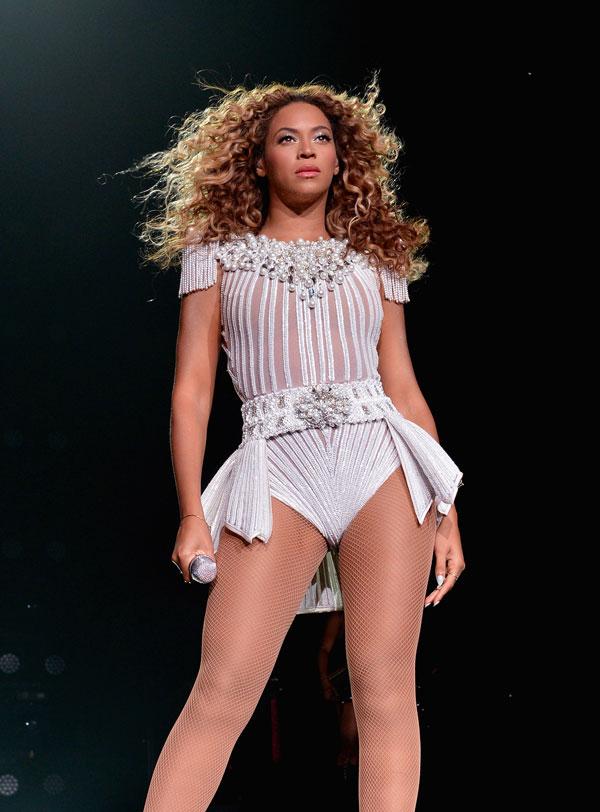 Last night I went to the Beyonce concert at the Barclay's Center in Brooklyn, NY and it blew my mind like those fans were blowing her hair. As in, big time.
Let's just get one thing out of the way: Beyonce is clearly an alien. There is no other human that could put on a show like this. She mixes classy with sexy, fierce with feminine, confident with coy and she's flawless the whole time. During "Flaws and All" she pointed to her arm fat to demonstrate, I don't really know, that she's a real person and she does have flaws? Yeah right, nice try Beyonce you even have perfect arm fat.
Article continues below advertisement
Photos: Look at Lady Gaga's best VMA moments
So speaking of arm fat I was waving mine around right from the start. She opened with "Run The World (Girls)" into "End of Time". This caused a smidge of confusion for me as these were the 2 songs I was not leaving the Barclay's Center until she performed them, and she got them right out of the way. Don't get me wrong, I danced my butt off but wasn't expecting so much excitement so soon in the show.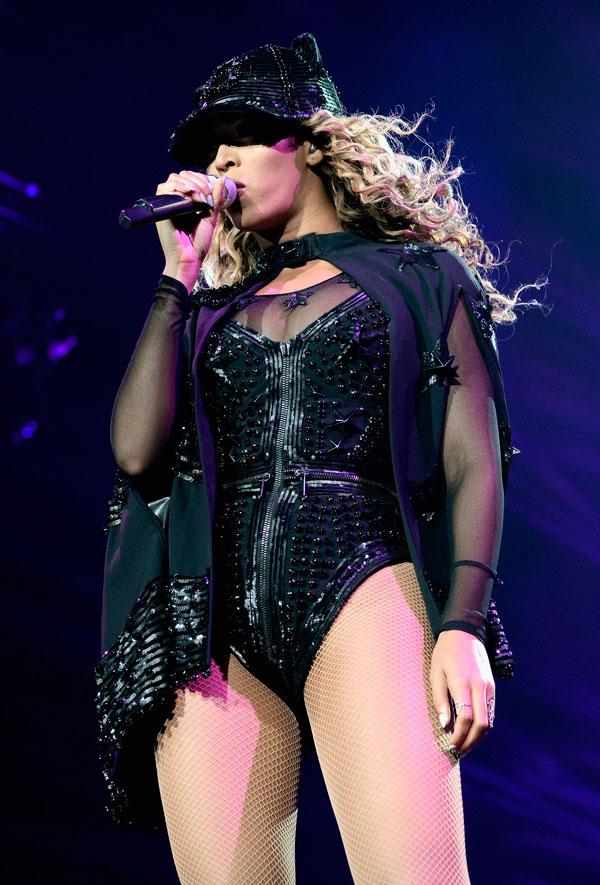 Oh, but it didn't stop there. Beyonce trotted out hit after hit in fancy leotard after fancy leotard. With one of them she even wore a black cape, just confirming that she is a superhero, here to save Earth from bad music. She performed "If I Were a Boy" to the music of "Bittersweet Symphony". Because to be honest, sometimes being a woman IS a total Bittersweet Symphony, not that Beyonce ever showed a sign of feeling that way. She was too busy empowering and entertaining every single person in that crowd.
Article continues below advertisement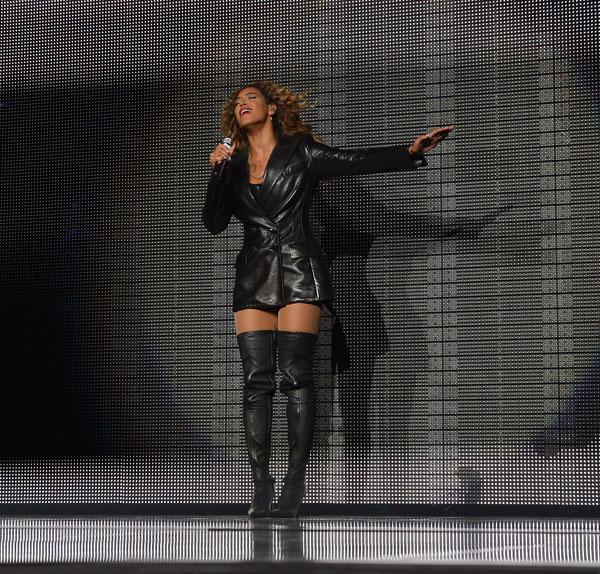 After one particular outfit change (and honestly, what we were shown on the screens while she slipped into yet another fabulous number could be it's own blockbuster) she emerged in thigh-high black leather boots, the kind that I would have to wake up an extra hour early to put on if I wanted to make it to work on time and I promise you I would still be late. It took her, what, 30 seconds maybe? She effortlessly slipped into her "Freakum Dress" too, which looked like something so beautiful I would only dare wear it to maybe the Met gala or something and here she is on stage poppin' her booty in it like it ain't no thang.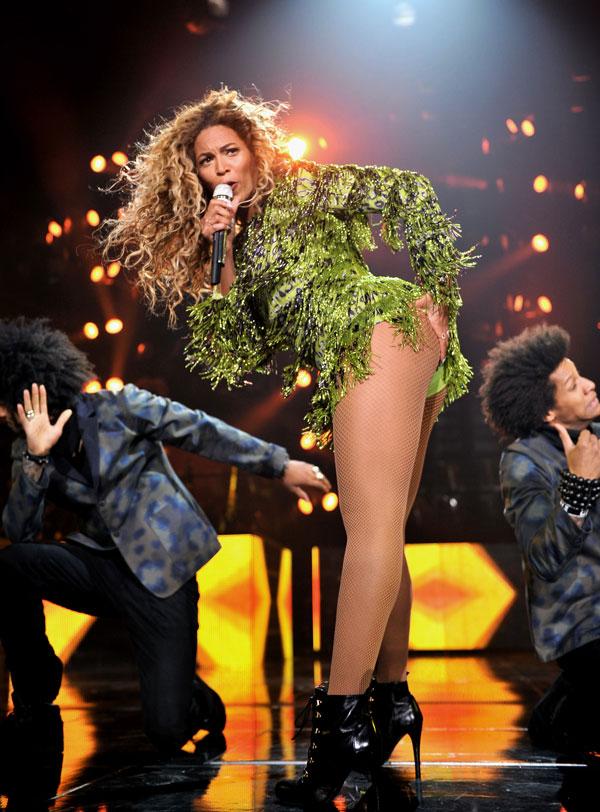 She also wore a green. Leopard print. Fringe. Leotard. Yes. All of those words together to form one outfit that only one specimen on this earth could wear. Not you. Not your friend. Probably not even Jennifer Aniston. Just Beyonce.
Watch: Cody Simpson talks about the most personal song on his new album
She introduced "Love on Top" by saying something along the lines of "I hope this song makes you as happy as it makes me" and it wasn't until the entire room started snapping and singing along that I realized I could experience this much joy. Well, until I witnessed "Crazy in Love" and also "Single Ladies" in person. It's like seeing the Grand Canyon, something everyone should experience in life to appreciate its real ability to take your breath away.
Article continues below advertisement
The real magnitude of Beyonce's performance was felt in the light show as well. Any other performer would've gotten swallowed up in those gorgeous lights with all their different colors and angles, but it just made Beyonce shine brighter.
Photos: See these pop stars' old school looks
She ended the show in gorgeous white pants and classy top to sing "Halo", but could've worn the same thing to meet the President if she wanted. Or to a really, really fancy PTA meeting because in between the headbanging and zip-lining, you can't forget: this is someone's mom. And also, she is everyone's Queen.
Thanks to Pepsi for allowing me to witness the Mrs. Carter Tour and changing my life forever.
Have you seen the Mrs. Carter Tour? What was your favorite song? What about your favorite outfit? Tell usin the comments below or on Twitter @OKMagazine.