NEWS
'Big Brother' Season Premiere Recap: Janelle, Boogie, Dan and Britney Return to the Show!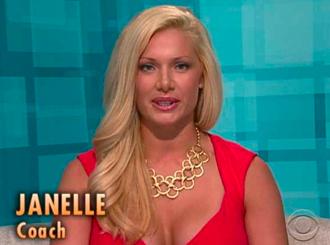 Big Brother is finally back and it's better than ever. Even viewers were surprised by this year's twist: the return of four of the best people to ever play the game!
OK! NEWS: BIG BROTHER SEASON PREMIERE PREVIEW: FOUR OF THE BEST PLAYERS EVER ARE BACK!
First off, fans were introduced to 12 new contestants and then the shocker of the night: veterans Janelle, Boogie, Dan and Britney returned to the house! But don't worry, they won't be playing against the other houseguests.
Article continues below advertisement
Instead, they are acting like coaches and picked three guests to join their teams. If one of their contestants wins, that coach will win $100,000! What a twist! But there was more: The coach of whichever team lost the Head of Household would have to immediately kick someone out of the house. That stinks!
Here are the teams:
Dan: Kara, Danielle, Jodi
Janelle: Wil, Ashley and Joe
Boogie: Frank, Ian and Jen
Britney: Shane, Willie and JoJo
OK! NEWS: KIM SPRADLIN WINS SURVIVOR: ONE WORLD AND THE $1-MILLION PRIZE
Once the teams got settled, it was straight into the HOH competition. The contestants had to balance on spinning beds to cross a course and grab a teddy bear to bring back to their coach. Sadly, Dan's team was on the losing end of this one. It was a hard choice, but Dan had to send Jodi home.
Britney's team won, so she got to pick who would be the first HOH and she picked Willie. This will make for an interesting week. Especially since Willie is the brother of evil Russell from Survivor. Some have started to suspect this, so how long will Willie be able to put them off of that idea?
One episode in and we are already hooked! Who are you rooting for? Which two houseguests do you think Willie will nominate for eviction?
Catch the next episode of Big Brother on Sunday night at 8 p.m. ET on CBS.