NEWS
Billy Corgan Admits to Loving Jessica Simpson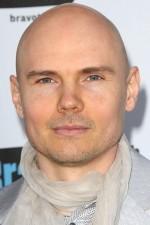 With a pretty rocky dating history behind her, Billy Corgan opens up about loving Jessica Simpson in the newest issue of Rolling Stone Magazine.
"My goal in life is to love whoever I think is worth loving, and I think if people knew her like I knew her, they would love her like I do. It's really simple," Billy revealed of Jessica in a candid interview.
Without giving away too much about their relationship, Billy also tells Rolling Stone that he just can't win.
Article continues below advertisement
OK! NEWS: BILLY CORGAN AND JESSICA SIMPSON ARE JUST FRIENDS
"If I go, 'Oh, we're just friends,' then it's like, 'Did they go out, did he dump her or she dump him, what happened?'"
But at the end of the day, still not knowing if the duo dated or not, the Smashing Pumpkins front man just likes spending time with the 29-year-old singer according to Pop Eater.
"Sometimes people just like being around each other, and good things come out of that," Billy told Rolling Stone.
Jessica was recently deeply hurt by her ex-boyfriend John Mayer's scandalous comments about their sexual relationship.
Jessica, who was also married to Nick Lachey and linked to Tony Romo, dated John in 2006 and Billy in 2009.