NEWS
Jessica Simpson Says She Learned "Nothing" from her Exes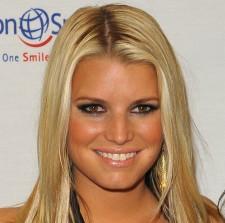 Jessica Simpson has been in love with a boy-bander, a singer and a sports star, but ask the country singer what she's learned from her exes, and she has a one-word answer: "Nothing."
A wiser, savvier Jessica — and OK! magazine's current cover girl — has opened up about her body, nudity and life after Nick Lachey, John Mayer and Tony Romo.
OK! COVER STORY: JESSICA: BETRAYED BY JOHN MAYER
But the 29-year-old insists that none of her relationships ended bitterly, and she's even friends with Tony, even though he dumped her the day before her birthday.
Article continues below advertisement
"I talked to Tony today," she told Allure magazine via the New York Daily News. "I'm still a fan of the Dallas Cowboys. I'm a huge fan. I wear my gear, and I cheer Tony on."
OK! NEWS: JESSICA SHOWS OFF HER FRESH-FACED NEW LOOK
Jessica, who was the subject of John Mayer's graphic comments about their sex life last week, puts some rumors to rest about their liaison.
"He didn't make me go brunette," she says of the darker hairdo she sported in 2006 and 2007. "John doesn't get credit for making me brunette. He'd like to think so, but he doesn't deserve the credit."
OK! NEWS: JESSICA'S CRYPTIC RESPONSE TO JOHN MAYER'S SEX COMMENTS
Currently single, the singer — whose new VH1 show, Price of Beauty, debuts in March — denies she's dating Smashing Pumpkins singer Billy Corgan, saying, "I'm on my own, and it's nice."
So who is Jessica's ideal man? "It will show you the colors of my character, the person that I fall in love with next," she explains. "I don't even have a type! I don't have a physical type. I have an emotional type."
Article continues below advertisement
OK! NEWS: TONY ROMO READY TO POP THE QUESTION?
Jessica discussed the storm of abuse she endured after wearing a pair of tight "mom jeans" during a 2009 concert. "I would not wish on my worst enemy what I went through," she says.
"When I walk through an airport and people go, 'You're not fat!' I'm like, 'Thanks. Thanks. That's great. Good to know I'm not fat today. Thank you!'"
She calls America's obsession with weight "disgusting." The Texan says, "My job is to be creative. And I'm not weighing in for anybody."
But despite her growing body confidence, she draws the line at taking her clothes off for a role. "I will never do nudity," she declares. "I don't care how dark and intellectual the role could be, you know.
OK! NEWS: ASHLEE SIMPSON AND PETE WENTZ ARE READY FOR MORE KIDS
Article continues below advertisement
"I don't care if I frickin' could get an Oscar for it, I'm not going to do it. Those accolades mean nothing to me. I don't think people deserve to see what's under my clothing. That's only for my next husband."
Now nearing the age of 30, Jessica finds herself less sure of her future than she once was.
OK! NEWS: CARNIE WILSON: DON'T CALL JESSICA SIMPSON "FAT"
"I just kind of thought I had it figured out: I'm going to be this great pop star, have my songs on the radio, be married, and have babies," she said.