NEWS
Blake Lewis Dropped By Label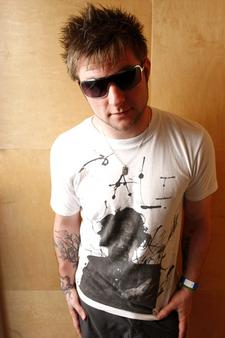 Another one bites the dust.
Former American Idol finalist Blake Lewis has been dropped from his record label, Arista Records, a mere six months after his debut album, A.D.D. (Audio Day Dream), hit shelves.
"Arista Records will not be picking up Blake's option and we wish him the best of luck in his future endeavors," the label tells OK!. "Blake is still with 19 Recordings."
19 Recordings, the entertainment company behind American Idol, manages the careers of many of the show's alumni.
Article continues below advertisement
Blake revealed he was let go during an interview on MJ's big blog, but isn't bitter about the split.
"I think it's a great thing," he said. "I never really wanted to be with a major label. I wanted to be with an independent record label, but...after American Idol, I was kind of forced into the deal, which is good because...I still got 80 percent control of my record and make a record that I was really proud of. But I wasn't really happy."
Released in December, A.D.D. opened at No. 10 on Billboard, but subsequent sales have been tepid. The disc is now sitting just shy of 300,000 copies. To put the number in perspective, that's only about 5,000 more copies sold than William Hung's 295,000 total. However, Blake doesn't see the album as a failure.
"I didn't really have a single that did well on the radio and I still sold 300,000," he said. "I think it's a huge success for me, so I think it went great. People are still picking up the record."
The 26-year-old beatboxer now joins Katharine McPhee, Ruben Studdard and Taylor Hicks -- the former, a runner up; the latter two, AI winners -- on the label-less sidelines.