NEWS
Blake Lively Naked Photos Round Two: Still Think They're "100 Percent Fake?"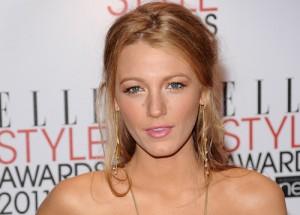 Now it's a battle between Blake Lively's hacker and her spokeswoman. More naked photos claiming to be of Blake have hit the Web today after the Gossip Girl star's rep made a statement yesterday that the photos were "100 percent fake."
OK! NEWS: BLAKE LIVELY NUDE PHOTOS "100 PERCENT FAKE"
After several nude photos hit the Web Tuesday night, Blake's rep made an immediate statement saying the photos were not of the actress.
Article continues below advertisement
"The photos of Blake Lively which have just surfaced on various websites including Perez Hilton and Zap2it are 100 percent fake," Blake's rep told Gossip Cop.
And her rep even went so far as to say that "Blake has never taken nude photos of herself."
Not only that, but she is also threatening to sue.
"Blake will pursue legal action against the publication which initially published these photographs and any other outlets that republish them in any manner."
OK! NEWS: BLAKE LIVELY DOESN'T LET HER BREAKUPS GET DRAMATIC
But it seems that did not end the alleged naked photo scandal for Blake.
The hacker who claims to have naked pictures of Blake posted 17 more photos to try and prove they are of the star, TMZ reports.
"Oh, yes, Blake's rep," the hacker wrote. "These are totally fake. We really, really believe you. Want moar? BTW, thanks for all the f**s."
The pictures show a woman taking pictures with her iPhone and as far as the face goes it seems to resemble Blake.
One photo is only the upper chest of a woman's body with two star tattoos. TMZ reports Blake had two star tattoos on her chest for her role in The Town.
What do you think of the second release of photos? Do you believe they are fake?