NEWS
Bonus New Tunes Tues: Listen to Lea Michele's Debut Pop(ish) Single, "Cannonball"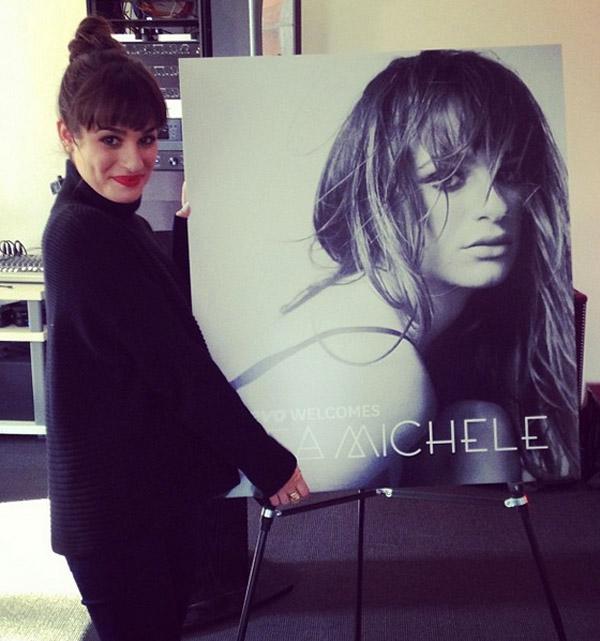 So, have you guys heard about Lea Michele's solo career? Don't worry, she's still continuing on as Rachel Berry on Glee, but 2014 will show the world a whole new side of Lea that we haven't seen before—pop singer.
Watch: Glee's 7 best Holiday Performances Ever
Here's your very first listen to Lea's debut single, "Cannonball," which, truthfully, sounds a bit less pop than I was expecting. Anyone else getting a Celine Dion vibe? That's not a bad thing. Just saying.
Article continues below advertisement
OK! News: Listen to the Best Pop Mashups of 2013
Lea's going to perform the song for the first time on Ellen on Thursday, December 12, where I anticipate that she'll also talk about her upcoming album, Louder, which is available for preorder now on iTunes and officially comes out on March 4, 2014. Listen to "Cannonball" below!
youtube=https://www.youtube.com/watch?v=o6_UfXZffnc&w=640&h=360
Oh, and here's the entire tracklisting for "Louder." Which song do you think is about Cory?
1. Cannonball
2. On My Way
3. Burn with You
4. Battlefield
5. You're Mine
6. Thousand Needles
7. Louder
8. Cue the Rain
9. Don't Let Go
10. Empty Handed
11. If You Say So
What do you think of "Cannonball?" Do you prefer Lea singing cover songs or original ones? Tweet us @OKMagazine.