NEWS
Botched's Dr. Terry Dubrow Reveals His Most Challenging Patient Ever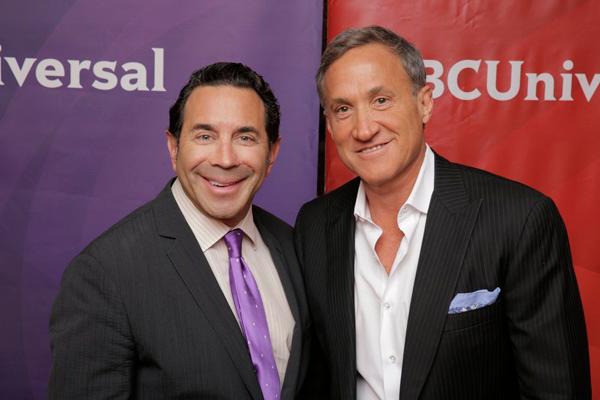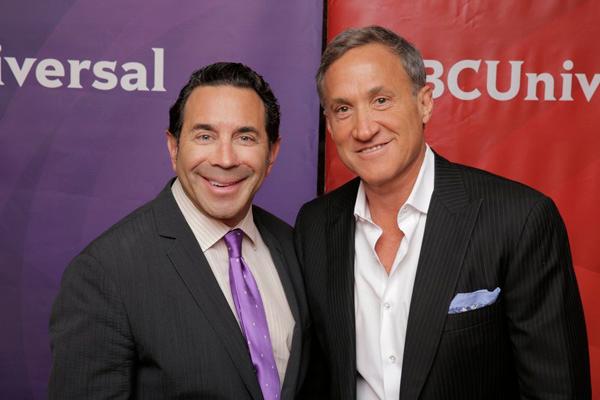 E!'s new series Botched, premiering Tuesday, June 24, tackles plastic surgery gone bad with the help of Dr. Terry Dubrow and Dr. Paul Nassif (who knew each other long before either one became known to you as husbands of Housewives). OK! chatted with Terry before the big premiere to find out what surprises the good doctors have in store for the series...and which celeb proved to be his toughest patient yet.
Article continues below advertisement
OK! News: Play Along with Our Pretty Little Liars Twitter Scavenger Hunt
OK!: Who came up with the idea for Botched?
Terry Dubrow: Paul and I have known each other for 16 years and we worked together for about four in the beginning of our practices. I was laying sick in bed one day last year and Paul called me and said, "We should do a show about fixing problem plastic surgery." We started talking about it, then we pitched it to the producers we know and we did a little sizzle reel. They showed it to E! and E! went straight to series. It's the first time in 11 years they've gone straight to series.
OK!: How did you pick and choose which cases you wanted to have documented on the show?
TD: We did a nationwide search for all of the people who had difficulties with their surgery. We looked for several criteria: One, we looked for people who were psychologically stable to undergo this type of surgery because it's so high-risk and so difficult. We also looked for people who had really significant problems that they tried to fix many times and couldn't and we thought we could actually tackle together. It was that combination of psychologically stable, advanced problems we fel,t although risky in a general sense, we could fix and make a major improvement, and people who really super needed it, too. We do show people who came in with really bad problems who we turned away. Not everybody gets surgery on this show. We show the wild, wild west of plastic surgery.
Article continues below advertisement
OK! News: Babies, Babs and Binge-Drinking—Watch the Trailer for Teen Mom 2
OK!: What's the most shocking case viewers will see?
TD: Every case is so advanced and so difficult it's shocking in its own way but I think the one that stands out in my mind is the woman who went to Mexico to have a tummy tuck to save money. In Mexico, rather than use an anesthesiologist, they just put blocks of ice on the abdomen to freeze her stomach up when she was having the tummy tuck. Although she didn't feel the surgery, the ice ended up killing her entire abdominal wall. She lost all of the skin on her abdomen. She needed something really, really significantly difficult and complex. Her story was very good.
OK! News: Maci Bookout Explains Why It's Okay To Party
OK!: What was it like working with Janice Dickinson? Was there anything she asked you not to show?
TD: Janice Dickinson was completely unplugged. The concern I had with her, because I've seen her on television before I know a bit about her history with substance abuse and her craziness and that's not someone you really want to be doing difficult plastic surgery on. She came onto the show in a good space. She had gone to rehab and she's engaged to one of the most famous psychiatrists and living with him now. After meeting with her three or four times we felt she was a reasonable candidate to undergo this difficult surgery. The problem we encountered…I call it the Janice Dickinson Experience because she reversed to some of her old behavior patterns, not necessarily because of her own fault but because of her own doing. She turned into the most difficult patient I've ever had in all of my years of doing this. They show every detail of it. She was really, really challenging and she ended up doing some things that you don't want your patient to do. And, by the way, not put on for camera in any way and anyone watching this will realize it's not put on for camera because you couldn't put this stuff on.