NEWS
Brad Pitt Wants to Marry Angelina Jolie: 'That Kind of Commitment Means Something to Me'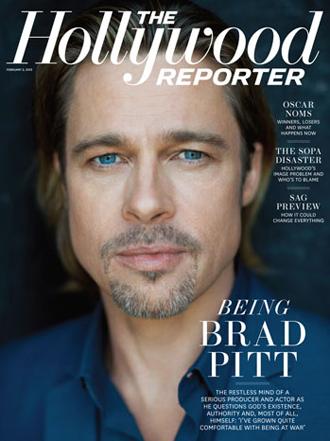 After seven years together, Brad Pitt and Angelina Jolie have changed their opinion on marrying each other. They have previously stated that they wouldn't get married until it was legal for everyone to marry, but Brad says he may have to go back on his word.
OK! GALLERY: BRAD PITT & ANGELINA JOLIE ARE PICTURE-PERFECT AT IN THE LAND OF BLOOD & HONEY PREMIERE IN DC
"We'd actually like to," Brad tells The Hollywood Reporter of marrying Angelina, "and it seems to mean more and more to our kids. We made this declaration some time ago that we weren't going to do it till everyone can. But I don't think we'll be able to hold out. It means so much to my kids, and they ask a lot. And it means something to me, too, to make that kind of commitment."
Article continues below advertisement
Wait, what about that same "kind of commitment" he made to Jennifer Aniston? Did that not mean something?
Sorry, we had to say it.
OK! NEWS: BRAD PITT REVEALS WHY HE QUIT SMOKING MARIJUANA — "I WAS TURNING INTO A DOUGHNUT"
So, does that mean Brad has popped the question to Angelina and their six children will get to see their parents marry?
"I'm not going to go any further," he says. "But to be in love with someone and be raising a family with someone and want to make that commitment and not be able to is ludicrous, just ludicrous."
Well, there you have it. Brad could be heading back down the aisle, this time to marry Angie. Do you think that's a good idea?