NEWS
Breaking News! Find Out What Major Change The Vanderpump Family Just Went Through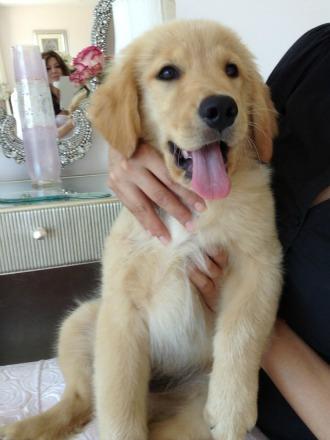 You guys. The Vanderpump family just went through a serious change, and you're probably going to want to brace yourselves before you read the news.
OK! Exclusive: Lisa Vaderpump Gets Candid With OK!
Giggy Vanderpump is no longer the only pooch in Lisa's life. That's right—the Real Housewives of Beverly Hills star got a new dog, and we're pretty sure we're already in love.
Rumpy Pumpy, the newest member of the Vanderpump crew, looks to be a Golden Retriever puppy and the camera clearly already loves him.
Article continues below advertisement
Photos: Giggy Vanderpump's Best-Dressed Moments
After you get over the initial excitement over his cuteness, it's normal for you to have some questions. For one, why name him Rumpy Pumpy? According to Urban Dictionary, the name is actually a, ahem, sexual phrase. Look it up! Secondly, what does Giggy feel about the new addition to his family? While we unfortunately can't personally talk to Giggy, he already took to his Twitter to express his emotions, and it looks like he's not happy a happy puppy.
Aw, don't worry, Giggy. We're sure your mom loves you both equally—we know we do!
What do you think of the newest Vanderpump addition? Do you think Rumpy Pumpy is a good name choice? Tweet us @OKMagazine and let us know!