NEWS
Breaking News—Is Ashley Tisdale Engaged?!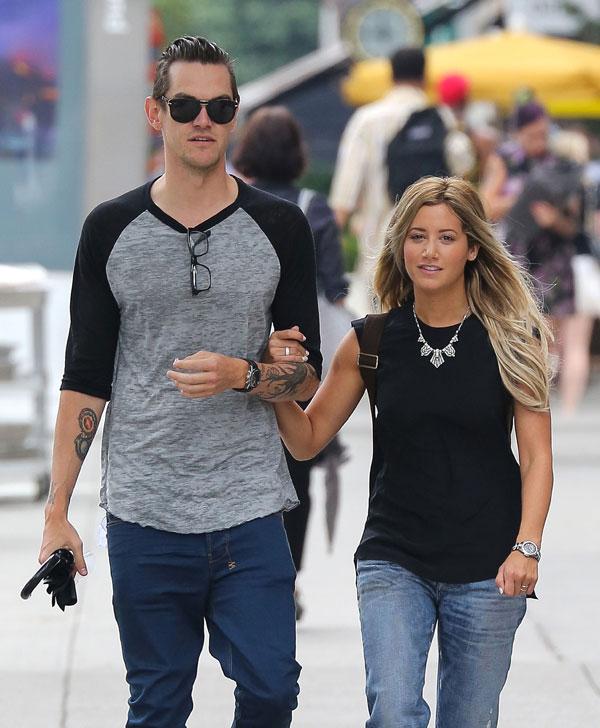 Ashley Tisdale is on my mind today—yes, I totally watched the first episode of her new E! show, Inner Circle, last night featuring her and her BFF Vanessa Hudgens—and now I'm thinking about her again. Wanna know why? Because the internet (as a whole) is reporting that Ashley is engaged!
OK! Exclusive: Ashley Tisdale Reveals The Inspiration for Inner Circle
Apparently Ashley has been dating Christopher French for a while now and he popped the question last night on the 103rd floor of the Empire State Building in New York City. No official statement has been made yet, but Ashley did tweet this last night, and I'm no dummy. This seems to be confirming it to me:
Article continues below advertisement
And the pic above was taken today, and if you look closely, it looks like Ashley is hiding something on that left ring finger of hers. She totally flipped the ring so we couldn't see the diamond! It's probably huge so I don't want to see it anyway because then I'll probably be depressed.
OK! Exclusive: Who is Ashley Tisdale's Celeb Crush?
I'll just wait it out until we hear an official announcement, but until then, (probably) congrats, you guys! It's just weird to me that Ashley's engaged and Hilary Duff has a baby and Vanessa Hudgens smokes or strips in like all her movies. When did I get so OLD!?