NEWS
Bristol Palin Sued By 'Life's a Tripp' Antagonizer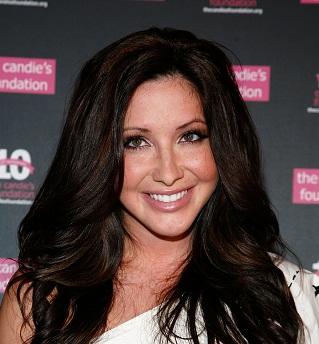 Oopsie! Did someone forget to get consent papers signed, or is someone just trying to make a quick buck?
E! News reports that Stephen Hanks, the guy seen in pretty much every promo for Life's a Tripp arguing with Bristol Palin about her mother's politics (and uh, calling her "evil" and a "whore"), is now suing Bristol.
OK! NEWS: JWOWW AND SAMANTHA RONSON: SHUT UP ABOUT GAY MARRIAGE, BRISTOL PALIN!
He objects to his image being used in the promos for the TLC reality show; his lawyer, Michael Gulden, told E! that his client was never asked to sign a release. Hanks also claims that during an interview, Bristol insinuated he was the reason she moved back to Alaska, thereby defaming him. Bristol's side is convinced that Hanks intended to antagonize Bristol from the very beginning in order to get attention, but when the 21-year-old mom didn't back down, he became angry about how he came off on film.
Article continues below advertisement
OK! NEWS: BRISTOL PALIN SLAMS BARACK OBAMA'S STANCE ON GAY MARRIAGE
Gulden says his client was unaware that filming was occurring at Saddle Ranch, the L.A. bar where all the nasty words were exchanged. When it became known that Bristol was at the bar (riding a mechanical bull), several patrons allegedly began discussing their dislike for Sarah Palin and the Palin family. Bristol then approached Hanks, who told her he wanted her mother to go to hell, and she asked him if he was "a homosexual." An argument ensued.
Sometime after that, Hanks issued an apology through his lawyer: "I wish Bristol success with her television show, and much happiness in the future," he stated, noting that he should not have taken out his feelings for Sarah Palin on Bristol.
Perhaps he's had a change of heart!