NEWS
Britney Rocks the Cradle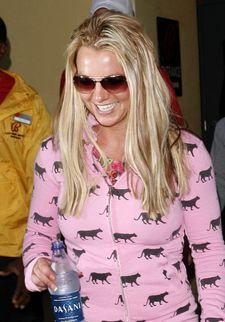 There was a surprise guest in the audience for tonight's finale of the MTV reality competition Rock the Cradle -- Britney Spears!
The singer showed up in the audience of tonight's show,which aired at 10 PM ET/PT on the cable network.
Brit's former manager and current friend/advisor, Larry Rudolph, happens to be an executive producer on the show as well as the "Overall Performance Judge" (There are four judges in all). So could this be a sign of an even stronger reconciliation between the two?
Article continues below advertisement
Britney was also likely cheering on tonight's three finalists: Dee Snider's son, Jess Blaze Snider; Olivia Newton-John's daughter Chloe Lattanzi, and Kenny Loggin's son, Crosby Loggins.
***Spoiler Alert!!***
Crosby Loggins won the competition in viewer voting, with Jess Blaze Snider coming in second place. Loggins, who has played the keyboards since he was 7, won $100,000 and a recording contract.
Crosby recently , "The bands that inspire me and make me want to make music are the ones pushing the envelope. That's my hope, to travel down that path."