NEWS
Britney Spears Tells Ellen DeGeneres About a Fight With Her Boyfriend and the Meaning Behind Her Album's Name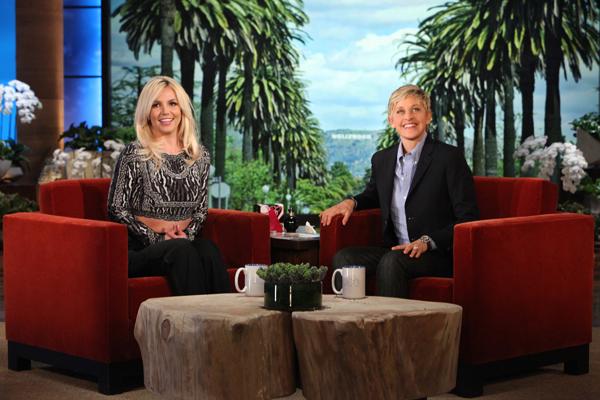 Oh, the forgotten phone call. We've all been pissed at our guys at least once for this telephone communication faux pas. Britney Spears was just the most recent celebrity that vented on the fact of the matter. The celebrity showed up on The Ellen DeGeneres Show and talked to the host about her new budding romance with David Lucado—a connection which she says was "instant" on both parts.
youtube=https://www.youtube.com/watch?v=v04gdHaJJGY&w=560&h=315
Article continues below advertisement
Britney also spilled on the meaning of her new album name, Britney Jean, and what she likes about being centered in Las Vegas. Britney Jean is actually the name her family used to call her when she was being bad. C'mon, didn't your parents throw in that middle name feature every now and then?
youtube=https://www.youtube.com/watch?v=vTaP3xh77is&w=560&h=315
Perhaps prior to the phrase, "You're grounded"?
Think about it. Make sure to watch the entire Ellen episode today!
What do you think about this interview? Isn't it cute when Britney talks about her beau? Tweet @OKMagazine and leave a comment below.