NEWS
Britney's Not a Bally Member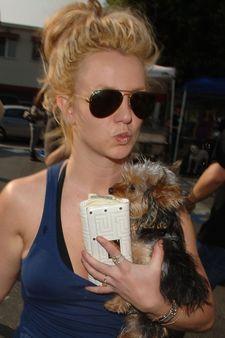 As Britney Spears continues to get her life and , one place she certainly isn't depending for help is Bally Total Fitness. In an interview with E! News, the pop star's father Jamie Spears, co-conservator of her estate, debunked talk of his daughter endorsing the fitness brand.
"Britney's not endorsing Bally," Jamie says. "There's no deal. There's no truth to that."
Bally Chief Marketing Officer John Wildman confirms that "Britney Spears is not going to be our spokesperson. We don't have any comment regarding our relationship with Britney Spears."
Article continues below advertisement
However, a source close to Brit reveals that Team Spears had been in contact with Bally in the past few weeks about signing the 26-year-old to the club as part of her comeback campaign. Those conversations have since been put on hold or have ended completely.
Regardless of whether Brit will subscribe to a Bally membership, news of a possible endorsement relationship is a step in the right direction for the singer, a source adds, as it is a sign the songstress is "safe" to work with once again.