NEWS
OK! Exclusive: The Longest Ride's Britt Robertson Says 'It's Easy To Fall In Love' With Co-Star Scott Eastwood!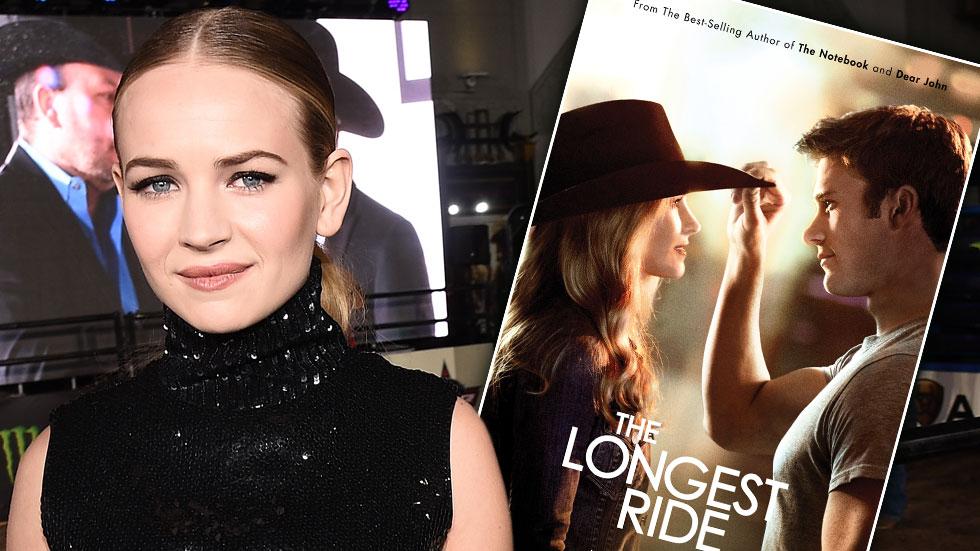 Hopeless romantics everywhere are only one day away from hitting theaters to watch (and cry over!) Nicholas Sparks' latest book-to-film adaption, The Longest Ride.
The flick's star – who is the envy of every girl! – Britt Robertson exclusively opened up to OKMagazine.com about everything from what it was like working with heartthrob Scott Eastwood to the latest swoon-worthy celeb she's teaming up with!
Article continues below advertisement
OKMagazine.com: How did you make your on-screen chemistry with Scott so believable?
Britt Robertson: His physical appearance doesn't hurt! But I think as an actor that's kind of our gig. You got to get to know someone and figure out ways to appreciate them, and Scott is a really sweet guy. It was easy to fall in love in a pretend way!
OKMagazine.com: Were you a fan of Nicholas Sparks' books before the movie?
BR: I actually was, I kind of grew up on Nicholas Sparks. I love the movies more than anything actually. A Walk to Remember was my first love of romance and I fell in love with Shane West. He was like my idol. As young girls do, they look up to these guys and want to be with them and he was like my crush. I was a huge fan and it was very nostalgic for me just to be a part of the Nicolas Sparks genre.
Article continues below advertisement
OKMagazine.com: Do you have any other upcoming projects?
BR: I just finished up a film over the holidays called Cook and it's with Eddie Murphy. It's a really sweet movie about this untraditional family. It takes place with my character in the '70s and she ends up being raised by Eddie Murphy through some unfortunate circumstances. It's about their family and how they learn and grow and are able to take care of each other.
Don't forget to check out The Longest Ride, which hits theaters on April 10!