NEWS
OK! Exclusive: Britt Robertson Talks New Film White Rabbit, Valentine's Day Plans And Working With Jennifer Aniston!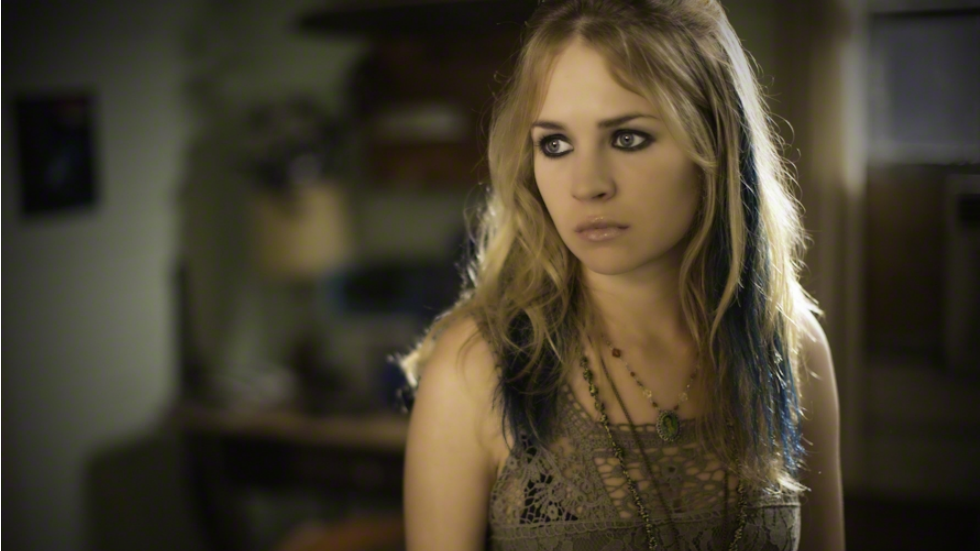 Britt Robertson made a name for herself in Hollywood with the small screen shows The Secret Circle and Life Unexpected. But with the upcoming flick White Rabbit and a role in the critically-acclaimed film Cake, 2015 will bring a new level of success for the actress!
OKMagazine.com exclusively chatted with Robertson about everything from White Rabbit to working alongside Jennifer Aniston and more!
OKMagazine.com: Tell us about White Rabbit, which hits theaters, VOD and iTunes on Feb. 13.
Article continues below advertisement
Britt Robertson: I play a bit of a troubled girl from a small town with not a lot of friends. She's kind of gone down the wrong path and she kind of hits rock bottom. As soon as she does, she makes a different choice in life to turn to God and reconsider life as a better person. She meets a friend along the way and when she becomes reformed he gets a little upset. He already has some mental issues and it sets him off a bit.
See How The Stars Are Responding To The Oscar Nominations & Snubs On Twitter!
OKMagazine.com: You had a role in Cake, which has been nominated for a bunch of awards this season. How was it working with Jennifer Aniston and being part of a film that has been receiving critical praise?
BR: It was awesome. She's such a sweetheart and she really is very kind and generous, she was always really sweet to me. I know she's phenomenal in the film. I think her performance in it should be praised. It deserves a lot of consideration and I'm happy for all of the success that the movie has brought her. I was happy to be a part of it even if it was just a little scene.
Article continues below advertisement
OKMagazine.com: With the Oscars right around the corner, what are your predictions for Best Movie, Best Actor and Best Actress?
BR: I think best film is going to be Boyhood just because of what it was. It's a film that hasn't existed in our world ever and it was so well done. The director's incredible and the experience of watching these kids grow up, it makes sense to recognize such a beautiful idea and inspiration. Best Actor will probably be Eddie Redmayne. Best Actress Julianne Moore more obviously.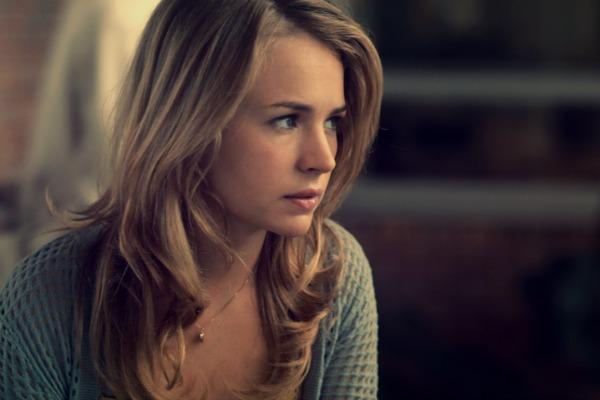 OKMagazine.com: How is your relationship with your boyfriend Dylan O'Brien going? Do you have any Valentine's Day plans yet?
BR: It's going great! He's still my boyfriend so I would say it's going pretty good. We haven't lost it yet! I have no plans. If I'm lucky I'll be sitting on a couch possibly watching some cool movies and maybe eating food.
WATCH: Jennifer Aniston Is Radiant After Oscar Snub As She Attends Cake Movie Premiere
Article continues below advertisement
OKMagazine.com: You worked with Nicholas Sparks for the film adaption of his novel The Longest Ride. Were you shocked when you heard that Sparks and his wife divorced after 25 years together?
BR: When you're with somebody for so long and you're changing and you're growing up, I think either you can go down the same path and grow together or you may not. They were together from a really young age and they have kids and if they think it's not going to work out then I think it's great that he's making the decision to move on and find another path. It's probably better for the children and I'm happy for him.
Check out a clip from White Rabbit below: